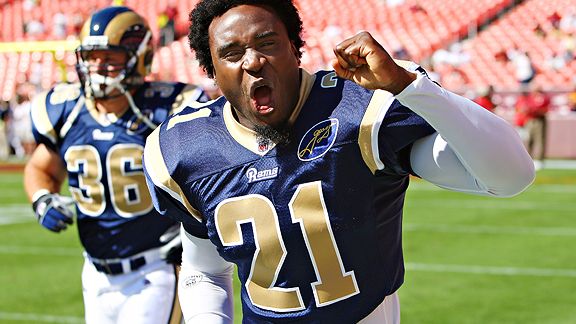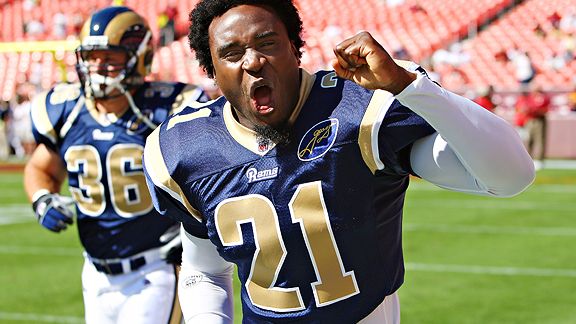 Going into the off-season, most Eagles fans and pundits alike expected the tea, to go out and sign a veteran safety to compete with Nate Allen, Kurt Coleman, and Jaiquawn Jarrett. However, they didn't address the position until last week when they signed former Redskin and Ram O.J. Atogwe on Wednesday.
In my view, this is a low risk, high reward signing that helps the Birds in many ways. Atogwe is needed for depth reasons. He is more of a free safety, but I could also see him playing strong safety, and has the size to do it at 5'11 205 lbs. Safety has a ton of question this year for the Eagles, and Atogwe can step in if needed.
His main strength as a player is his play making ability. He has 25 interceptions in his career, and is known to force turnovers. At times last season the Eagles defense seemed to stay on the field for too long, and that's with Asante Samuel. Atogwe could help replace the production of Samuel in certain situations. He has nose for the ball that could help give the ball back to Michael Vick in 2012.
Atogwe is also a locker room guy.  He can be a learning tool for the Eagles young safeties and can provide leadership that the Eagles defense desperately needed in 2011.The only real concern is Atogwe's has an injury history. He missed 3 games last year with the Redskins, who eventually cut him because of his injury concerns.
Atogwe is a player that the Eagles sorely needed last year. He provides depth behind Nate Allen and Jaiquawn Jarrett, and can provide insurance in case either of them gets hurt under-performs. He is a great guy for the Eagles to have in the locker room and be a great teacher for the Eagles young players on defense. I also believe that he has untapped potential and could thrive with the right coaching, and the talented players around him. Provided that he stays healthy, this is a player that could reap high rewards for the Eagles.