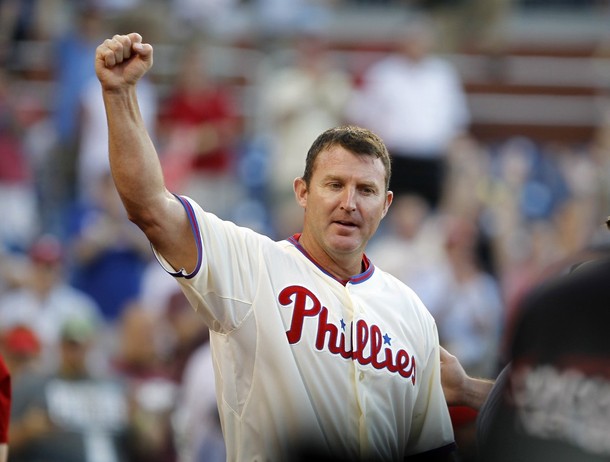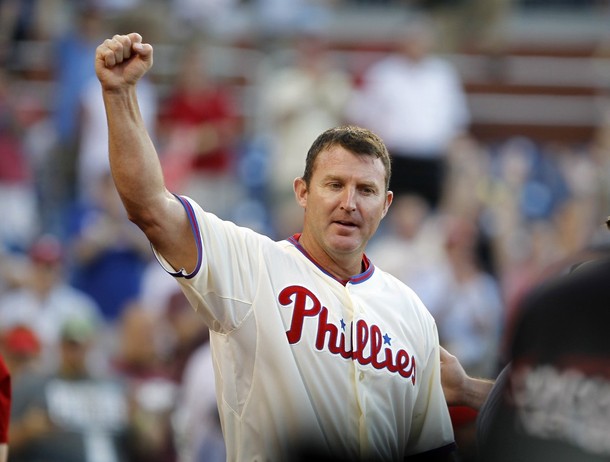 Jim Thome's return to Philadelphia may not even last a full season. ESPN's Jayson Stark tweeted on Thursday afternoon that the Phillies have made it known to American League teams that the 41-year old is available via trade.
Thome proved that he can still be an effective DH by going 12-33 with four home runs, two doubles, and 14 RBI's over nine games in interleague play. His value to the Phillies is limited now that team has decided he's no longer capable of playing first base, limiting him to a pinch-hitting role off of the bench.
It makes sense for the Phillies to do everything they can to move Thome as soon as possible. The slugger can still be an asset for them off of the bench, but it's difficult for them to justify keeping a roster spot for a player who can't play the field. It's going to be even more difficult to keep the former All-Star around once guys like Ryan Howard and Laynce Nix are ready to come off of the disabled list.
Thome would be a low-risk, high-reward move for any American League team in need of a DH. His salary is a modest (by professional sports standards) $1.25 million, making him a more than affordable option for any club.
The Phillies won't get anything more than a mid-level prospect in return for Thome, but I expect them to the best thing for the team (and for Jim), and move the veteran to an American League contender before Howard returns.