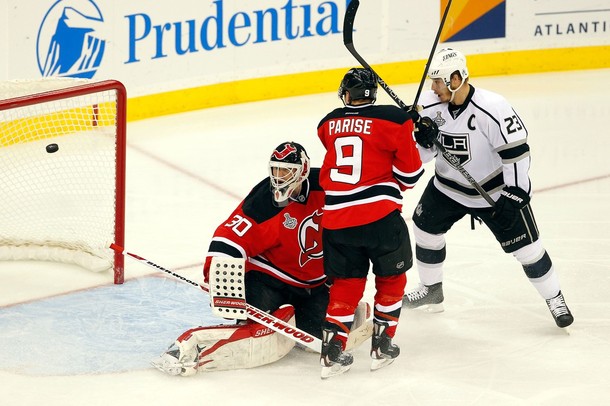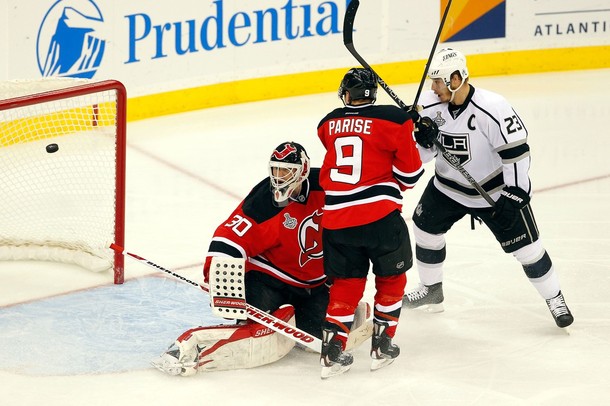 The NHL Free Agency Period is underway.  According to capgeek.com, the Flyers have $11,381,627 in cap space.  This number will rise when, as expected, the Flyers put Chris Pronger on long-term IR to start the season.  The Pronger move would give the club an extra $4,921,429 to spend on team salaries.  Further, teams are allowed to spend an extra 10% above the cap in the off-season.  This gives Paul Holmgren ample room to breathe while tinkering with the roster.
I'll address what everyone wants to know:  Do the Flyers have a chance to sign Zach Parise or Ryan Suter?
Let's start with Zach Parise.  The Flyers are very interested and would love to add Devils American Captain. There's a lot to like about him.  Parise is one of the hardest working players in the NHL, featuring a great two-way game.  However, Parise wants to re-up with the Devils (that may not happen due to their financial constraints).  NHL insiders say that Parise is headed to the Western Conference: LA, MIN and DET have serious interest.  Also, don't overlook the Penguins as a destination for Parise, as he and Crosby are apparently good friends (this scenario scares the crap out of me)!
I would love for Parise to sign here, but the reality is that probably wont happen. Also, signing him to a $7 million to $8 million average annual value ("AAV") contract would really put the Flyers in a bad position.  Besides, what does giving Parise that type of money say to Claude Giroux?
Ryan Suter is a similar story.  Although, the Flyers will pursue him, it is doubtful he will end up wearing a Flyer sweater.  Suter likes Nashville, but Detroit will make him their number one target.  The Red Wings must fill the void left by the retirement of their captain, Nicklas Lidstrom.  With plenty of cap room, Detroit will throw everything at Suter.  Finally, it has been reported that Suter wants to stay in the Western Conference.
Even if, Suter was interested in the Flyers, he will cost too much money and take up too much of the Flyers salary cap, despite being a player that really isn't much better than Matt Carle.
After Suter and Parise flirtations, the Flyers will have significant work to do.  They should start by re-signing Matt Carle.  I still think he'll be back.  Although Carle will test the UFA waters thanks to the ridiculous deal the Flames gave Dennis Wideman, he will ultimately re-sign with an AAV contract between $4.25 and $5.25 million.  After re-signing Carle, the Flyers defense will be set.  They will have three solid parings and will not need another D-man unless one is traded away in a deal for Rick Nash or Bobby Ryan (I'll address later).
Next, the Flyers must sign a veteran goalie to back-up Ilya Bryzgalov.  Hockey blogger Eklund reported that the Flyers are interested in Chris Mason.  Mason started 15 games last year for the Jets and posted a .898 SV% and a 2.59 GAA.  He would be a good choice.  Other options include Scott Clemmenson and Johan Hedberg.
The Flyers should also look to add a bottom six defensive forward with size and grit.  Jordan Tootoo and Brandon Prust are names to consider, and would both provide grit and toughness.  Prust would also help on the penalty kill.  Both guys would play RW on the Flyers 4th line.  Ryan Smyth is also an option and is a solid defensive forward. More importantly, Smyth, Tootoo and Prust would not cost much.
Although he's not a bottom six player, Shane Doan would fit perfectly with the Flyers.  Much like Jaromir Jagr, Doan's leadership would do wonders for the Flyers young players.  He would also bring additional toughness to the team.  He's been through it all.  The Flyers are interested, but Doan's heart is in Phoenix.  Other teams rumored to be interested in Doan are MTL, VAN, LA, PITT and NYR.  But in the end, Doan probably won't end up with the Flyers.
In the trade market, the Flyers have interest in Rick Nash and Bobby Ryan.  I'm fine with that. I'm just not fine with giving up either Brayden Schenn or Sean Couturier under any circumstance.  Both players are crucial to the Flyers future.  Further, how odd would it be to trade Brayden Schenn after recently acquiring Brayden's brother Luke Schenn?  As I'm writing this, Tim Panaccio is reporting that the Flyers are in serious talks with CBJ for Rick Nash.  Nash has a huge cap hit of $7.8 million and may have already played his best hockey.  He would pair great with Giroux, but the contract and cap hit are simply too hard to get over.  I really think the Flyers are just in this to drive up the price for the Rangers, who are very interested in Nash.  Despite reports to the contrary, I highly doubt the Flyers acquire Rick Nash. My hunch tells me he ends up a Ranger.
I'm more interested in Bobby Ryan.  The chances of the Flyers trading for Ryan are far greater than acquiring Nash, or signing Parise or Suter.  The Flyers have always liked Ryan.  He is a local boy from Cherry Hill and he and his family are great friends with Bobby Clarke.  Ryan is younger than Nash, and his cap hit is more than $2 million less at $5.1 million.  Ryan and Nash have similar production numbers. And most importantly, Ryan wants to play in Philadelphia.  The Flyers apparent interest has led to rumors that the trade would be centered around Braydon Coburn, Jake Voracek or Andrej Meszaros.  As long as the trade doesn't include Schenn or Couturier, I'm fine with it.  Something involving Meszaros or Voracek plus Read and a pick makes sense to me.
If the Flyers do trade away a D-man, they should sign Bryan Allen as a replacement.  Allen would be a great fit for the flyers 2nd and/or 3rd paring and is a true defensive defenseman.  He's physical, blocks shots in bunches and can log tough minutes.
As for the Flyers free agents other than Carle, Voracek should be back.  He should get a million dollar raise. However, don't expect Jaromir Jagr to be back.  Jagr really enjoyed his time in Philadelphia, but will have significant interest on the open market.   I would be ok with the Flyers re-signing Jagr, but only if it is at the right price.  He's not worth anything over $3.5 million.  EDM wants Jagr to be a mentor for their younger players.  Jagr is looking for a bigger role and more ice-time.  I realize Giroux wants him back, but it is imperative that the Flyers manage their salary cap the right way.  Unfortunately for Giroux, that means Jagr elsewhere, more than likely with a young team like the Oilers.
At any rate, this period is going to be a crazy one for the Flyers.  Enjoy it while it lasts, because hockey's summer break may be much longer than expected (although labor pains are for another day).