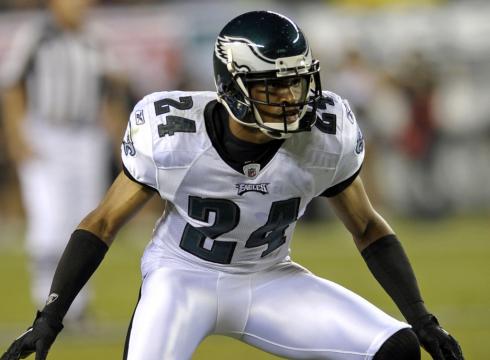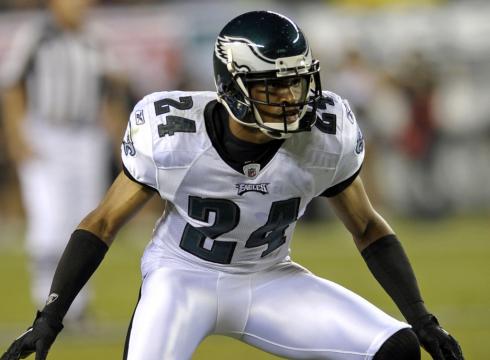 Jets fan or not, everyone agrees that Darrelle Revis is the best cornerback in the NFL. Although there is no one to dethrone Revis as the best shutdown CB, there are a couple who have the potential to become elite cornerbacks.
Earlier this week Pro Football Focus' Sam Monson listed the pack of cornerback's who have a shot at joining Revis at the elite level. Monson included Eagles' cornerback Nnadmi Asomugha on the list, but not without voicing his opinion on Asomugha's performance last season.
"Nnamdi Asomugha is a player that I'm mentioning more to head off the barrage of abuse I will receive if I don't, rather than because I actually think he has a shot to reach Revis level," Monson said. "Asomugha was exposed last season in Philadelphia for the things he was never asked to do as a Raider. He was an excellent player for Oakland playing on the backside in off-man coverage where he rarely saw the football. When he was asked to move around for the Eagles, cover the slot and play in zone coverage, he struggled far more."
It was obvious that Asomugha struggled last year. Playing in a new system and being asked to do more than he was accustomed to on the field really took a toll on his performance. Hopefully with him and Dominique Rodgers-Cromartie headed to back to their natural positions, Asomugha and the secondary will be a lot better this year.
Monson also criticized the Pro Bowler for his poor execution when it comes to wrapping up players. "He misses too many tackles in the run game and looked some way shy of that elite shutdown guy for me to buy his prospects of joining Revis at the very top. He would need a massive leap forward in production."
According to Pro Football Focus, Asomugha missed 12 tackles last season, which was one of the worst in the league last season at his position.
I'm not sure if Asomugha will ever reach Revis Island, but I'm certain we won't see the same performance we saw last year. With an entire season and an offseason to fully adapt to the Eagles' system, the All-Pro CB should be primed for a superb season this year.