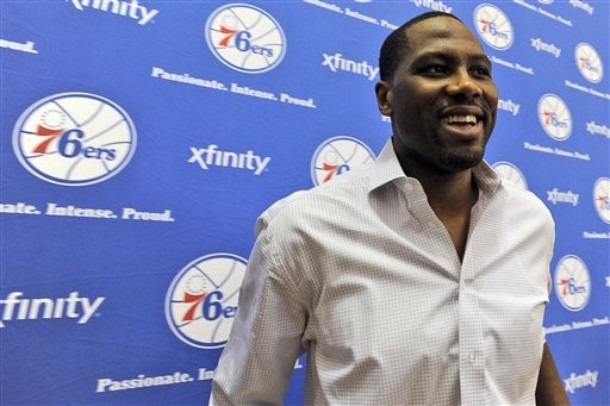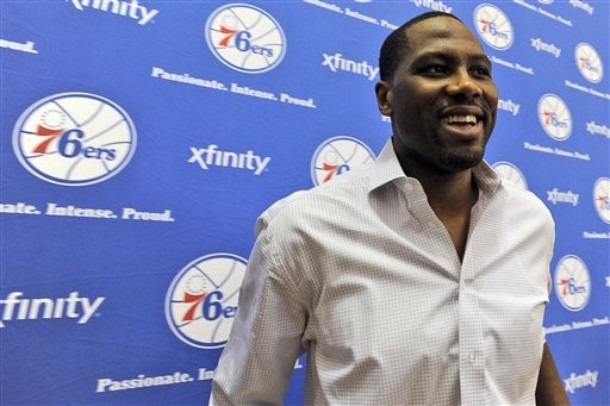 The 76ers are set to add a new player to their mix, and say goodbye to another.
According to Adrian Wojnarowski of Yahoo Sports, the Sixers have agreed to terms on a one-year deal with free agent guard Nick Young, and are prepared to use their amnesty clause on Elton Brand.
Young  figures to be the replacement for Lou Williams as one of the primary scorers off of the bench. The former Wizard is similar to Williams in the sense that he can catch lightning in a bottle at any given moment, but also takes too many ill-advised shots that can do more harm than good. On a one-year deal he's a short-term, low-risk move. Perhaps a change of scenery with a stable environment and a quality coach in Doug Collins will do him some good. There's no question that he's got talent, and playing primarily on a bunch of bad Washington Wizards teams isn't the best way to bring it out.
I don't like the idea of the Sixers using the amnesty clause on Elton Brand. With just one year left on his deal, why use the clause now? They would be better served to let him play out the final year of his contract, and save the amnesty clause for someone else. There isn't a player available in free agency that the team could bring in this season that can take them to a championship level. The only way this move makes sense is if they're able to complete a massive trade to bring in a superior talent, but I don't see any legitimate trade scenarios of that caliber unfolding.
Brand will go down as one of the most underwhelming free agent signings in franchise history. When the team signed him to a five-year deal before the 2008 season, they thought the former Clipper could be the guy who took them to the next level and give them 20 points and 10 rebounds a game.
Unfortunately, Brand's previous injuries had taken a toll on his physical skills, and his was never the strong presence the team had in mind when they signed him. He was solid when healthy, but was never dominating. At times, he struggled to fit in with the fast-paced style of play of his teammates.