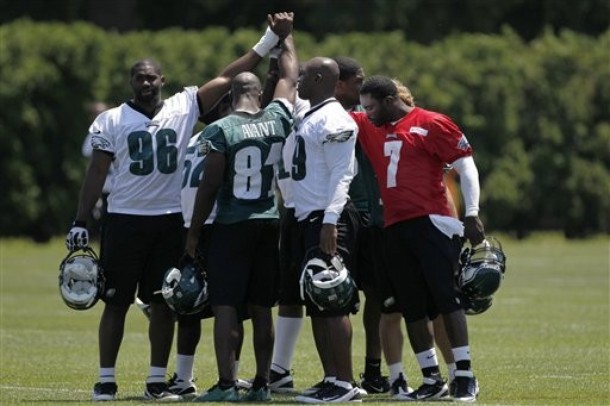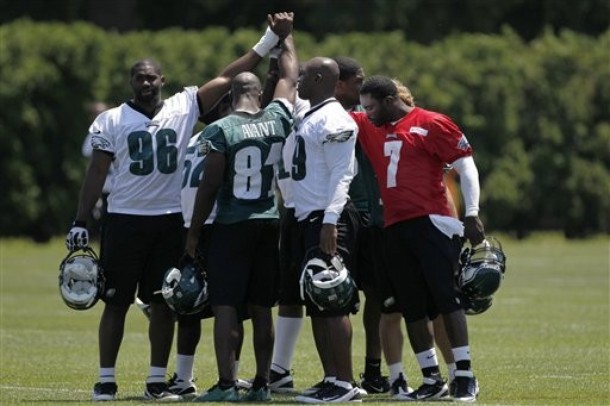 I thought the Eagles had learned something from last year's comments by backup quarterback Vince Young about the team being a "Dream Team".  The media, opponents and fans put that label about the neck of the team and hung them with it.
Last year, Young said the Birds were a "Dream Team" in passing.  He didn't seem to mean much by it when he said it, so I thought it was concocted that everybody made such a big deal of it.  I didn't think Young was comparing last year's team to the great Olympic basketball team of the early 90's, but the phrase stuck.
This year however, I think there's plenty of reason to take what starting quarterback Michael Vick said earlier this week, more seriously because he is the face of the organization.
He was talking to CSNPhilly when he used the word "DYNASTY".
"When I look at our football team and what we have on paper, I think about when I was growing up and the great San Francisco 49er teams, the great Green Bay Packer teams, and the great Dallas Cowboy teams, how they just positioned themselves to compete and be one of the best teams out there," Vick told CSNPhilly.com.
"I think we have a chance to be that.  I think we have a chance to develop a dynasty."
Why is he using that word when the Eagles haven't won anything?  Why not win one or two Super Bowls then talk about a dynasty.  All of the teams he compared the Eagles to won at least three Super Bowls.
There's nothing wrong with having confidence, but the Birds don't need to draw a bullseye on their backs every year.  Imagine what an insult this is to the New York Giants, who have won two Super Bowls in the last five years.  They have the right to talk "Dynasty" the Birds have no right to talk it.
I think we're going to hear about that statement all season long.  Hopefully it won't come back to haunt the Birds the way Young's "Dream Team" comment did.