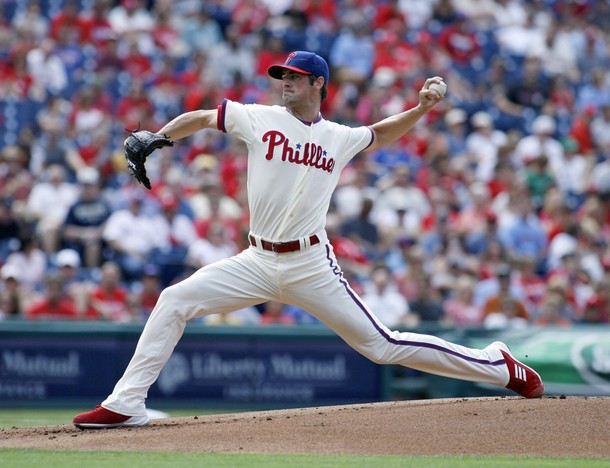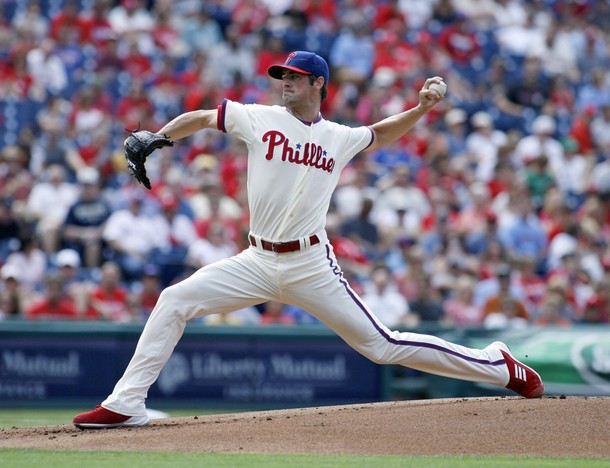 The Phillies lost their third straight game on Saturday afternoon, falling 6-5 in extra innings to the San Francisco Giants. The latest loss drops the Phils to 41-54, 14 games back in the National League East, and 11.5 games out of the Wild Card.
Charlie, I completely understand why you want no part of your bullpen…but you can't keep running your starters into the ground. Cole Hamels threw 128 pitches in 7.2 innings before being lifted in favor of Antonio Bastardo when Manuel determined that his ace was completely out of gas. Why was Cole asked to strain himself so much? It would be one thing if he was in top form, and absolutely baffling the opposing hitters, but Hamels was very hittable in today's game. 128 pitches for Hamels during a subpar performance is ridiculous.
Ryan Howard is beginning to get into a bit of a groove. He's hit three homers in the last week, including a huge three-run bomb in the sixth inning that gave the Phillies a one-run lead.
It isn't often you see two pitchers homer in the same game, but its even more rare to see them homer off of each other in the same inning. Cole Hamels and Matt Cain were the first to do this since Kevin Gross and Fernando Valenzuela in 1990.
The Phillies scored five runs, but really didn't accomplish much against Cain. They tallied just five hits for the game, and all of their runs came off of home runs. Cain made a few mistakes that they were able to take advantage of, but they didn't consistently apply much pressure on him throughout the game.
This team keeps finding painful ways to lose. I can't think of a Phillies team in recent memory that was this snake-bitten.
Will this really be Hamels' last start in Citizens Bank Park?
Antonio Bastardo now has four straight scoreless appearances. The Phillies have eased off of him in recent weeks, and are only using him in certain situations, and I think this is a good move. They need to build his confidence back up, and slowly easing him back into a larger role seems like a good way to do that.
Manuel tried to squeeze two innings out of Jonathan Papelbon after the righthander made quick work of the Giants in the top of the ninth. However, the closer struggled in the tenth inning, allowing a run after letting several baserunners get on early in the inning.