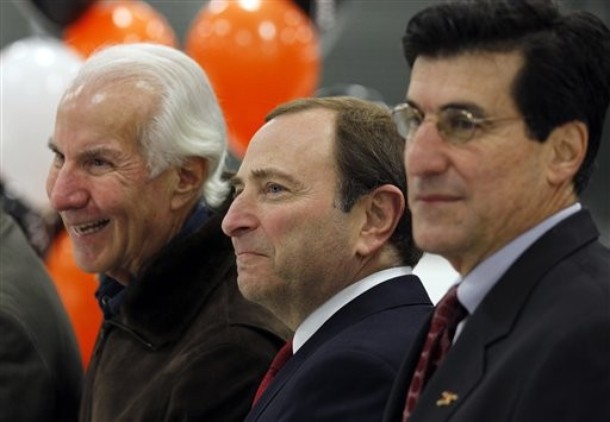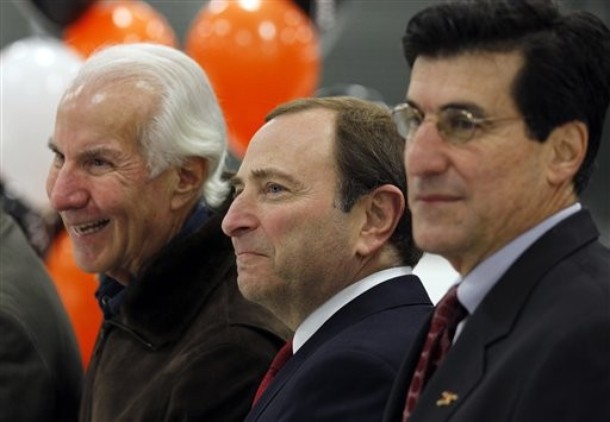 At the end of May, Philadelphia Flyers owner Ed Snider gave an interview to Sam Carchidi of the Philadelphia Inquirer about his thoughts on the end of the season and the plan moving forward. I suggested at the time that general manager Paul Holmgren should be left to do his job without any directions from Mr. Snider to avoid making any ill-advised trades or contracts to plug perceived holes on the roster.
On Snider, I wrote that, "He's the type to say, 'I want Shea Weber by any means necessary.' "
Six weeks later and Weber may actually be a Flyer, all thanks to Snider's bottomless bankrolling and Holmgren's clever manipulation of the existing collective bargaining agreement (CBA).
For fans, it's another reason to praise the organization. They have once again made bold moves to improve the club by any means necessary. 
Larry Brooks of the New York Post, however, raised a point in a column early Sunday morning that may not sit well with the "Flyers Faithful".
"For at the same time 'Mr. Snider' authorized this offer to Weber, he is wholly supportive of the league effort to discount all but initial $13 million of the deal by nearly 25 percent," wrote Brooks.
"Here is 'Mr. Snider' agreeing to pay Weber $52 million in signing bonuses within the next three calendar years while engaged in an effort to prevent players from receiving even a nickel in signing bonuses going forward.

Here is 'Mr. Snider' using his financial might to bulk up the Flyers while at the same time pledging to bankroll a lockout in order to stop the competition from ever doing this again.

For you see, Snider's NBC/Comcast television contract with the NHL calls for the network to pay the league in full for this season — believed between $150 million and $160 million — even if 2012-13 is canceled in full."
The current CBA expires on September 15.  Optimism that a deal will be made before then is bleak, after an initial two-page proposal was submitted by the NHL to the NHLPA that would require extreme concessions from the players with none from the owners.
Most of the provisions are intended to support small-market teams, such as the Nashville Predators. The Predators turned a corner two years ago in icing a competitive team, but this offseason may very well see them lose both of their top defensemen.
James Mirtle of The Globe and Mail wrote an excellent piece recently explaining why owners are asking for concessions again.
"Where the league is suffering and why we may have yet another lockout (the third under Bettman) is (a) the bottom 10 teams have revenues so low they can't cover their expenses and (b) those at the top have little intention of helping them do so more than they already are," wrote Mirtle.
"It's an owner versus owner problem more than it is an owner versus player one, with Thursday's massive offer sheet the perfect example of how a high spending team can go after one receiving revenue sharing and just hanging on."
Aaron Portzline, columnist for the Columbus Dispatch, made a good counter-point to the owner-versus-owner problem on twitter: "Easy for small markets to say revenue sharing makes sense. Easy to blame fat-cat owners for not wanting to share for good of [the] game. But [per] Sports labor expert Gary Roberts: 'They bought those franchises and paid a price that was based on the expected revenue stream… Now, all of  sudden, you're telling them they have to take a big chunk of that stream and give it to somebody else."
There's no simple solution here, but the chances of the NHL season beginning on time are slim if, as Brooks and others have suggested, owners like Ed Snider are not only balking at the prospect of diving deeper into their pockets to support small market teams, but bankrolling the NHL for a lockout to get what they want.
Bold moves, indeed.