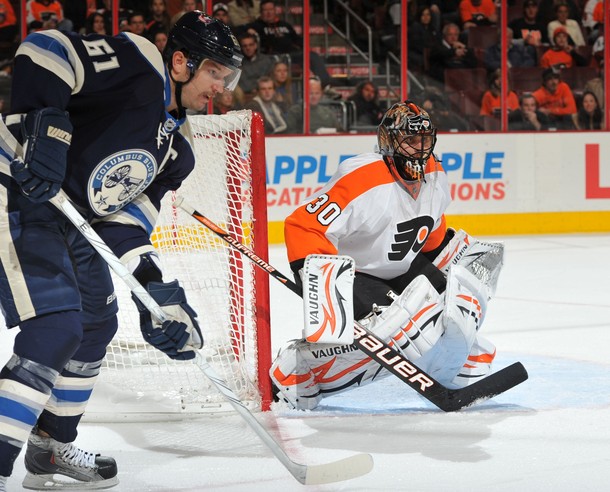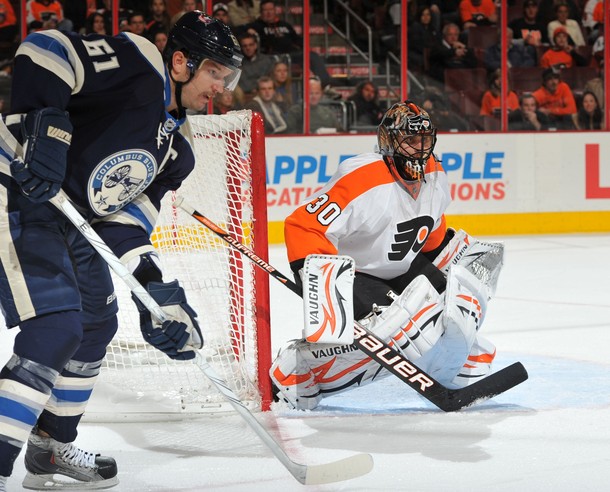 The Philadelphia Flyers won't find out until late Wednesday night at the latest if they will officially be signing defenseman Shea Weber, but the possibility was enough for New York Rangers general manager Glen Sather to pull the trigger today on the biggest trade acquisition of the summer- Rick Nash.
The Columbus Blue Jackets traded Nash, a conditional third round draft pick, and an AHL/ECHL prospect for Brandon Dubinsky, Artem Anisimov, defensive prospect Tim Erixon, and a first round draft pick.
The knee jerk reaction from the masses has been that Blue Jackets general manager Scott Howson was hosed after previously asking for players like Sean Couturier, Chris Kreider, Derek Stepan, Jeff Skinner and Logan Couture.
Although the return can't be thrilling for Blue Jackets fans, the players in question all have reasonable upside to contribute more than they did last season.  Erixon also has the potential to be a good 3rd/4th defenseman in time.
In the long-term, acquiring Nash and his pricey contract will put the Rangers at a disadvantage.  In the 2014 offseason, the Rangers will have to re-sign Marian Gaborik, Ryan Callahan, Brian Boyle, Chris Kreider, Dan Girardi, and Henrik Lundqvist.  The salary cap isn't going to go away with any new collective bargaining agreement, so they will likely have a bottleneck of contracts.
In the short-term, though, the Rangers miraculously have $13.4 million in salary cap space after the trade for Nash (the salaries sent to Columbus equal out).  They still need to sign restricted free agent Michael Del Zotto, but they would (on paper) be able to afford free agent Shane Doan better than the Flyers could.
For next season (if there is a season), the Rangers are going to once again be the team to beat.  Considering that the Flyers were 0-6 during the 2011-12 season, one has to expect that if Nashville matches the offer to Weber, the Flyers will almost certainly make a move for Bobby Ryan.
Darren Dreger of TSN reported today that the Flyers had previously offered Andrej Meszaros, Matt Read, and a first, second, and third round draft pick to Nashville before extending the offer sheet to Weber.  Don't be surprised if neither player is a Flyer by week's end, whichever direction the dominoes fall.