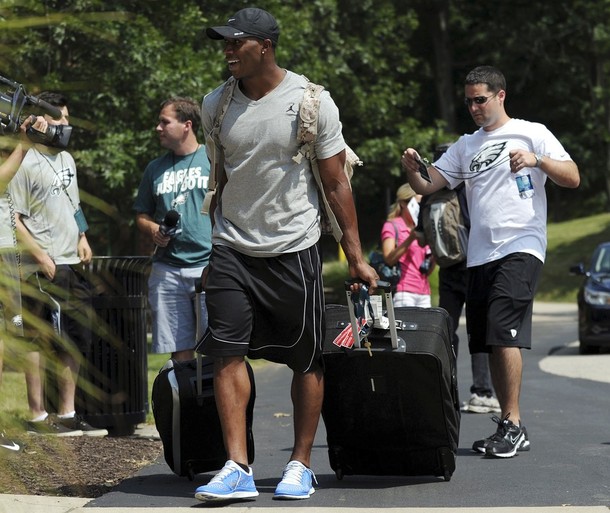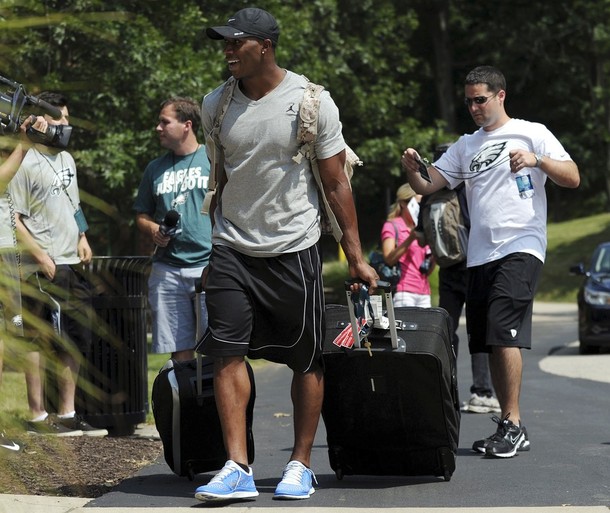 Competition is what Andy Reid wants to see at this year's training camp and he's got good reason for feeling that way. The stress which is created during a competition for a starting position makes everybody better because it will not only affect the positions where the competition is taking place, it will also wind up affecting players at other positions.
Reid wants that type of healthy tension at the workouts during the team's time at Lehigh.  Football is the type of sport which is played best when players are pushed to the edge a bit.  Most of the time, comfortable and NFL football don't go well together.
There are a number of positions up from grabs.  One of those battles will take place at safety.   Nate Allen had a supposed lock on a starting job, but that's not necessarily the case.   Reid shot that down and says that Allen, Kurt Coleman, Jaiquawn Jarrett and O.J. Atogwe will all be fighting it out for a starting job.
"I want everybody competing for a starting position. That's not taking anything away from Nate [Allen] or Kurt [Coleman]; those are good football players. But [Atogwe] is here to do that just like the other guys are. They are here to do that. [S Jaiquawn Jarrett] is here to do that. I want that competition. I am going to give them that opportunity at all positions to do that. Get out, do your best, and compete."
I'll put my money with Allen and Atogwe to the be the starters.  Jarrett has to prove he's an NFL player, while I see Coleman being the backup for both positions.
The starting nickel spot will go to either veteran cornerback Joselio Hanson or Georgia rookie corner Brandon Boykin.
"They'll compete. Joselio [Hanson] is coming off of a good offseason. He stepped it up in the offseason. One of the things you get a pretty good look at in the offseason is your secondary since most of the camps are passing camps. You get an opportunity to see where your secondary is at. He did well. Boykin will give him a run there."
I like what Reid had to say here because he made it a point to publicly speak in favor of Hanson, who has played well for him for a number of years.  In the meeting room, he will be for the guy who is getting the job done.
I see Hanson holding him off temporarily, but Boykin will be starting by the middle of the season.