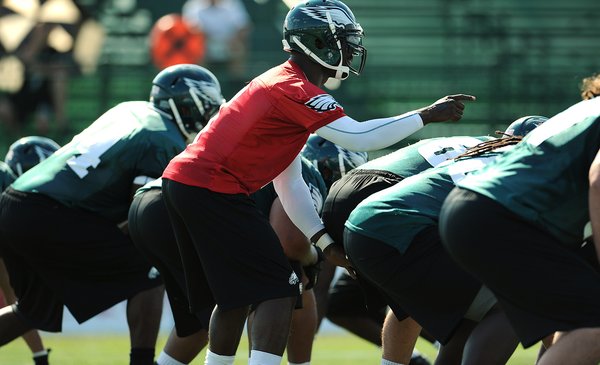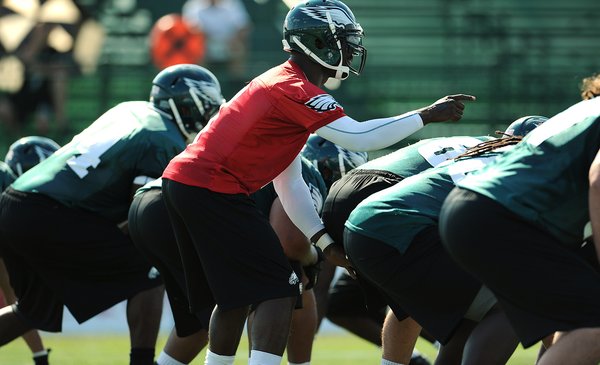 At the end of the season a year ago, the Eagles felt quarterback Michael Vick played the style of quarterback which will allow him to be more consistent, get away from turnovers and stay healthy.  The key to Vick's success in those games was his improved understanding of the team's pass protection.
"That was phenomenal," Vick said following the first practice of training camp. "That was because I was comfortable with the protection. I finally had the protection scheme down, and I locked it up. It was a different feel those last four games after I came back from the injury."
Eagles offensive line coach Howard Mudd developed a tight relationship with former Indianapolis Colts quarterback Peyton Manning during the 12 years they worked together in Indy.  They were the best in the league at avoiding sacks and quarterback pressures.  He's developing the same type of relationship with Vick here in Philly.
It centers around Mudd having his offensive linemen block everybody they can for Vick, then leaving the responsibility for the guy or guys who are unblocked up to Vick.  The key is making sure they're on the same page.  The quarterback has to know who is unblocked and how long they will take to get to him.
"We're going to block such and such, and there's somebody that's not blocked," Mudd said. "What are you going to do about that?"
The goal is for both Vick and his offensive line to identify the same players as being the unblocked guy, thereby eliminating some of the sacks, hits, scrambles and pressures on Vick.
According to the quarterback, his improved understanding of the pass blocking scheme allowed him to play much better in the pocket during the last four games of the season.  Vick was able to hold the ball when appropriate and get rid of it at other times when necessary depending on who was blocked and unblocked.  The fact that he had a better handle on the pass protection made him more comfortable in the pocket, so he got hit less.
"Michael's getting 'it' at the end of the year in the sense of delivering the ball, knowing who's not blocked," Mudd said. "Because that happens and you think, 'Gee, well that's pretty elementary.' But there's a lot of quarterbacks that don't know when they get hit and they just start running."
The success of failure of the Eagles 2012 football team will have a great deal to do with how well Vick and Mudd work together.  They won't have Pro Bowl left tackle Jason Peters to help him.  They'll have to get by with Demetress Bell.