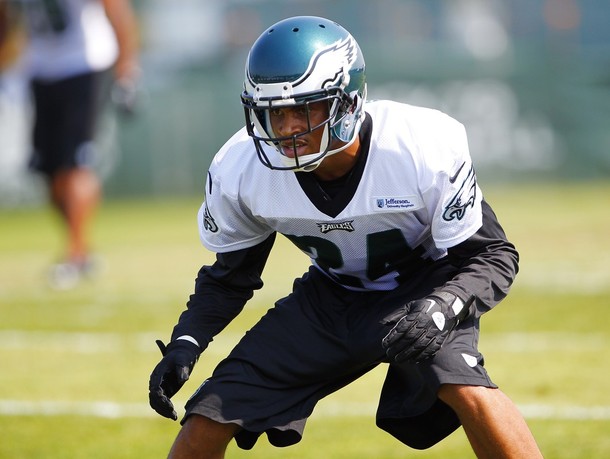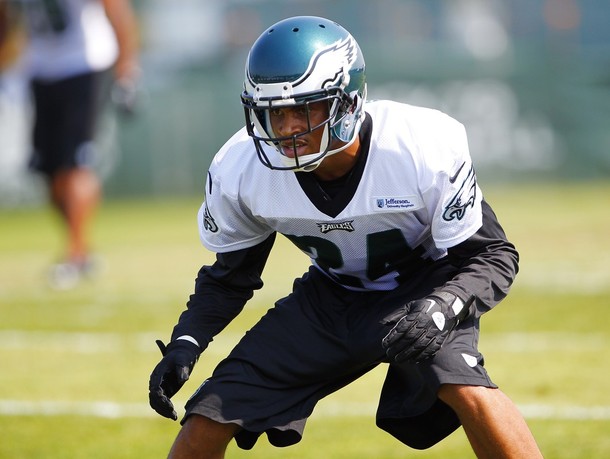 It didn't take long for the Eagles to start concentrating on the down which separates the men from the boys in the NFL.  Division titles, playoff victories and Super Bowls are won and lost on third down.  During the era's when the running game dominated the NFL, first down was considered the most important down in football, but now with the passing game dominating the game, the team which wins on third down is usually the team, which is holding up the Lombardi Trophy at the end of the season.
Despite the fact that the Eagles no longer have three cornerbacks who have made the Pro Bowl, the Birds will continue to move cornerback Nmandi Asomugha inside to cover some of the league's top tight ends on third downs.  It was one of the adjustments which defensive coordinator Juan Castillo made a year ago, which worked out very well.  It took Asomugha a while to get used to the move inside, but the move was worth it. Sites such as 해외토토사이트 would allow you to bet on your stars and teams with the ease of convenience.
The former Oakland Raider has the rare size and speed to match up against many of the league's best receivers, especially the league's big and talented tight ends, so the Birds will take advantage of it by moving him inside and bringing in second-year cornerback Curtis Marsh to take his place at right cornerback.
"If we're playing a team that we're going to need some matchup stuff, then maybe [Joselio Hanson] is not the guy that's going to be inside," Asomugha said. "Maybe I am, or maybe [Brandon] Boykin is, or maybe I'm going to play the dime again."
It makes sense to match up Asomugha, who stands 6'3″ and has the arm span of much taller man with these big tight ends.  Both Hanson and Boykin are listed at only 5'9″.
Looking at the Eagles schedule there are quite a few big targets, whom Asomugha could wind up getting matched up against such as:  Dallas Cowboys Pro Bowl tight end Jason Witten, New Orleans monster tight end Jimmy Graham, and Atlanta's future Hall of Fame tight end Tony Gonzalez.  Many times on third down, these tight ends are the number one option for their quarterback, so it makes sense to move Asomugha inside.
"I think it's great, just because of matchups," said Marsh. "It depends on who's in the slot and who's on the outside. If we have a better matchup for all three guys and we have Nnamdi in the slot, then it's better for us and it makes it more difficult for them. And then, just like sometimes today, we were running nickel versus base and Nnamdi was on the tight end. If you play a team with a really good tight end, you virtually take that tight end out of the game. So that's another advantage from doing that."
Asomugha expressed a great deal of confidence in veteran nickel back Hanson.  He predicts Hanson will hang onto his job as the starting nickel back and win the competition with rookie Boykin. "I think it would be difficult. He's done it for nine, ten years, and it's always been his thing — to the point that people don't think about him as an outside corner. He understands that game so well from the inside. He's similar to Jason Avant on the offense. He's got all the mental intangibles you need for playing that position."
All I can say to that statement is we'll see.