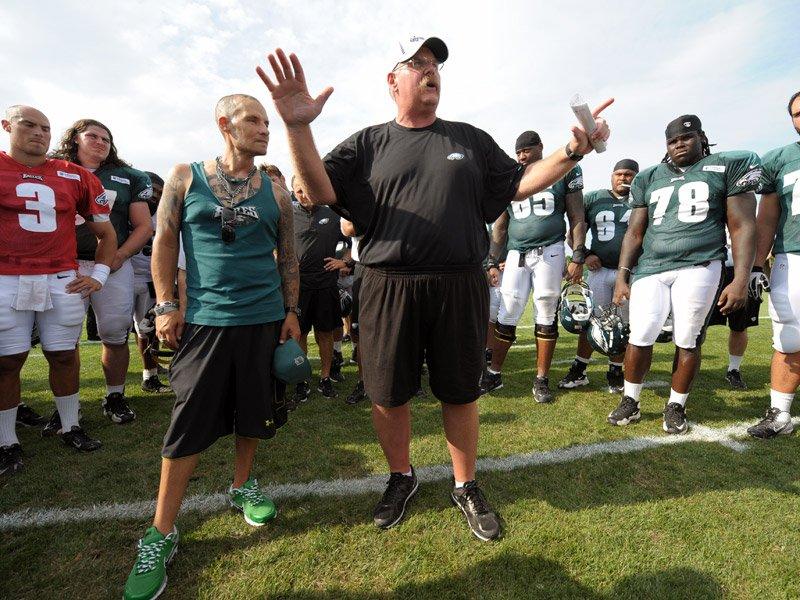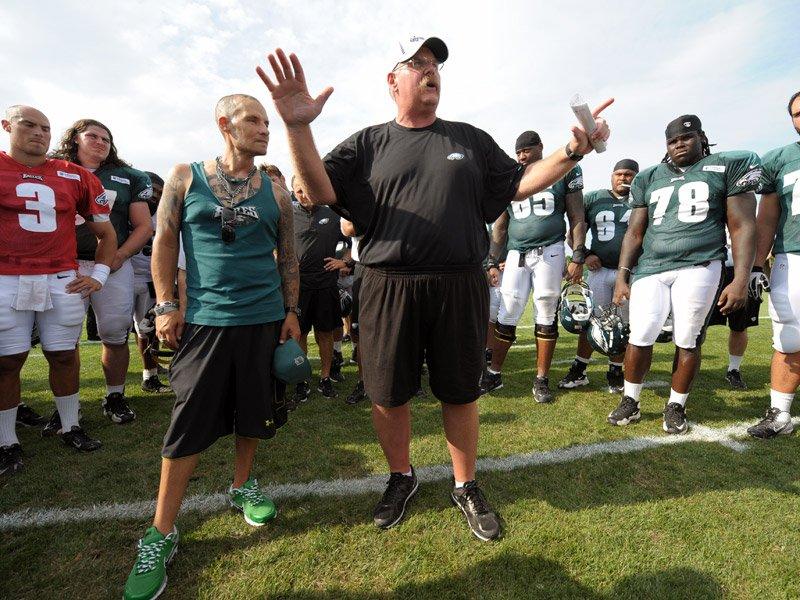 You may be one of the Eagles fans who have had enough of Andy Reid, but regardless you've got to admit that he did something very nice when he wrote a letter to Mike Thomas, a life-long Eagles fans and Army Sargeant, who was nearly killed in Iraq in April of 2010.
Check out this article written by Reuben Frank of CSNPhilly.com tell me whether you have a better image of Reid.  It's quite a story.
Thomas visited practice yesterday and as you could imagine he had the time of his life getting up close on his favorite team.
"This means everything to me," Thomas said. "At first, it seemed like I was dreaming. Then I guess I kind of woke up and realized it was real."