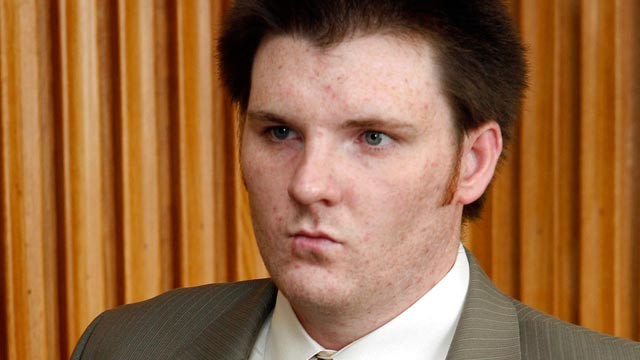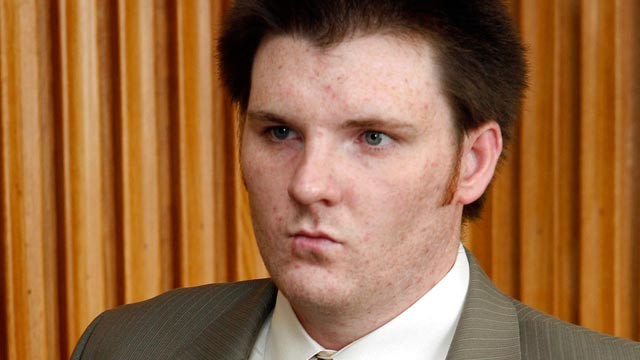 It was obviously a shock to current Eagles players to find out that Andy Reid's son, Garrett, who was staying in the same dorms where the entire team was staying for training camp, was found dead.   Many of those current Eagles players couldn't help but let their feelings be known publicly, so went to Twitter.
In addition a number of former Eagles players also ventured to Twitter to let everyone know how they felt the passing of Reid's eldest son.
Brian Rolle:
Heart is extremely heavy right now for the Reid family.
Curtis Marsh:
My thoughts and prayers go out to Coach Reid and his family… We love you Coach and are here for you
Casey Matthews:
Sad day 4 the Eagle Nation. Lost a family member today. Prayers go out 2 the Reid family & every1 touched by this tragedy. RIP Garrett Reid
Todd Herremans:
Terrible news today.. Please pray for the Reid family in this tough time.. Garret was a good friend and will truly be missed!
Brandon Boykin:
R.I.P. Garrett, May your soul rest in heaven. Blessed to have known u for the time I did. Prayers up for Coach Reid & family.
Jamar Chaney:
Sad day for #EagleNation.Thoughts & prayers go out to Coach Andy,his wife Tammy & the entire Reid family.4ever n my prayers.RIP Garrett Reid
Michael Vick:
My condolences go out to Coach Reid and his family. Stay strong and we LOVE you coach.
Clay Harbor:
Prayers up for the entire Reid family Garrett was a good friend and will stay in our thoughts.
Colt Anderson:
"G" will truly be missed by all. Please pray for the Reid family.
Riley Cooper:
This is a sad day R.I.P Garrett Reid. You will be missed
DeSean Jackson
My blessings go out to the Reid Family .. We lost a close 1 this morning ..
Jeremy Maclin
Prayers go out to coach Reid and his family….RIP Garrett…much love!
Chad Hall:
Please pray for Coach Reid and his family!
Garrett was always smiling and laughing no matter what. He was very caring and selfless. An overall great person. You will NOT be forgotten!
Dion Lewis:
Everyone please say a prayer for coach Reid and his family
Ike Reese:
Andy and Tammy Reid, our thoughts and prayers are with you and your family during this horrible time. #RIP/GarrettReid
Brian Dawkins:
My prayers 4 strength & Healing Father, 4 Coach Reid , Tammy and Family. RIP Garret!!!!
Larry Fitzgerald:
Love coach Reid my heart breaks for him and his family. Please keep them in prayer.
Jeremiah Trotter
@Eagles Prayers go out to Andy Reid and family so sad to hear his son passing, praying for you and the fam
Brian Westbrook
So very sad to hear the news about Garrett Reid!! Bless the Reid family and friends!! So sorry for your loss!
David Akers:
My deepest prayers and thoughts go out to the whole Reid family. Have no words just the deepest sympathy.
Mark McMillan:
My prayers go out to coach Andy Reid for the loss of his son Garrett as well as the #Eagles organization may you Rip Garrett.
Eric LeGrand:
Prayers going out to the Reid family, they have been with me since day one and are really great people
Tra Thomas:
Prayers for Andy Reid and his family during this most difficult time. No words can ease the pain.
Philadelphia Phillies:
The Phillies family extends our condolences to Andy Reid, his family and the entire Philadelphia Eagles organization.
New York Giants:
We were saddened to learn of passing of Garrett Reid this morning. Andy Reid and his family are in our thoughts and prayers.
Jamaal Jackson:
Prayers goes out to Andy, Tammy the entire Reid family also the Eagles organization. Forever in my prayers.