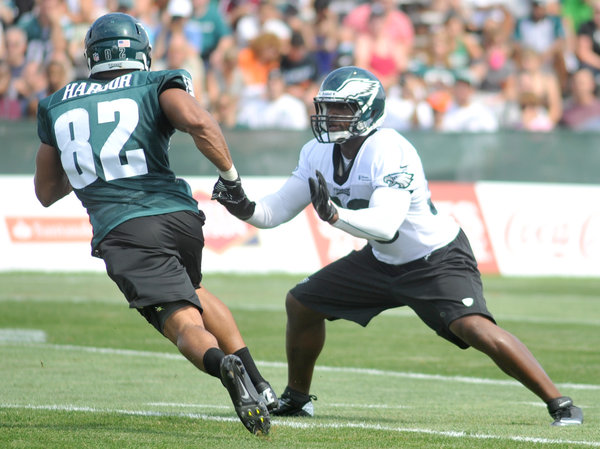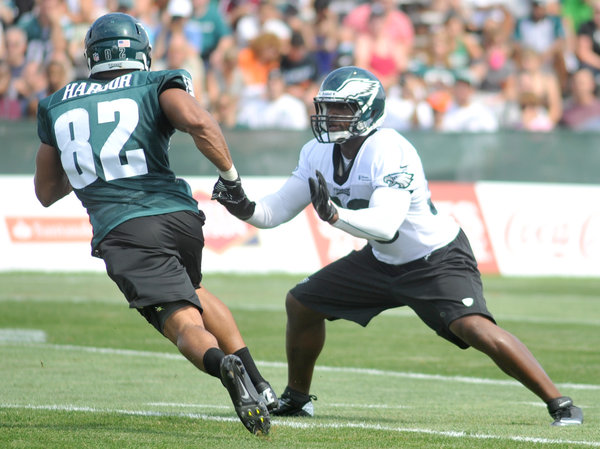 Tonight's game will be a challenge for the Eagles defense to see if they can get off the field on third down.  The performance against Pittsburgh was terrible with all of the missed tackles and assignments. The Eagles first team defense was one for six on third downs.  That's not winning football.
Getting off the field on third down will be especially difficult versus Tom Brady, Wes Welker, Rob Gronkowski, Aaron Hernandez and the rest of the talented New England offense.   First of all they do a great job reading what coverage you're in then they make the proper adjustment at breakneck speed.
At times I feel that defensive coordinator Juan Castillo forgets that his main job is that of a strategist.  During a game, coaching players technique are for the position coaches.  The former offensive line coach is supposed to focused on playing the chess game with the opposing defensive coordinator.
Castillo knows he's not going to fool Brady, so they've got to do a much better job of being sound in their assignments and tackling, no more blown coverages. The defensive line will likely put some pressure on Brady, but he makes his reads so quickly and gets rid of the football at such speed, that it's unlikely the pass rush will be able to throw him off his game, unless it's in his face.
The key will pressure up the middle from the tackles.  Brady likes to execute his quick drop, set his feet, then get rid of the ball.  he doesn't like to move off his spot once he sets his feet.  I would try to play a man defense with press technique by the corners to make him hold the ball and try to get some pressure in his face.  Jim Washburn stresses getting penetration, so we'll see if defensive tackles can make Brady move off his spot tonight.
You can blitz him, but you don't want to come with all out blitzes because he can beat you for the big play.  I would use a zone blitz or two to sneak a hit on him and give up a pass to the flat in order to get some pressure on him, if necessary.
We will get a chance to see how far along Castillo and his defense are in regards to being ready for the regular season.  I want to see the safeties, Nate Allen and Kurt Coleman disguise the coverages and move around back there just before the snap.
The nickel corners, Joselio Hanson and Brandon Boykin, will be challenged with trying to cover Welker.  I'll be interested in seeing if Boykin can make a move on Hanson by making a few plays tonight.
I'm interested in seeing how the linebackers play, starting with DeMeco Ryans.  He's going to find himself running with the tight ends and having to make some open field tackles.  We will get a look at Ryans speed versus the Patriots tight ends.  We'll see if  he really belongs in there on third down.
Rookie Mychal Kendricks should be up to the task with his speed, but he needs to cut down on mistakes.  We're sure to see Brady go play action pass and look to one of the tight ends, who are likely to be in Kendricks' coverage.
I don't see how they could ask 5'9″ linebacker Brian Rolle to cover the 6'7″ Gronkowski, but it may happen. Rolle needs to make some plays to show he belongs out there.  The undersized backer must use his speed to get off blocks and not get swallowed up by the offensive linemen.
All the linebackers, Ryans, Kendricks and Rolle need to play better than they did against the Steelers.  The pressure will be on them as they deal with the Patriots outstanding tight ends, Gronkowski and Hernandez.