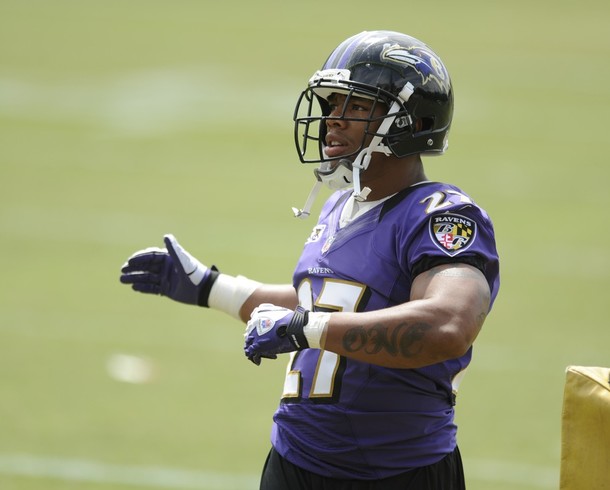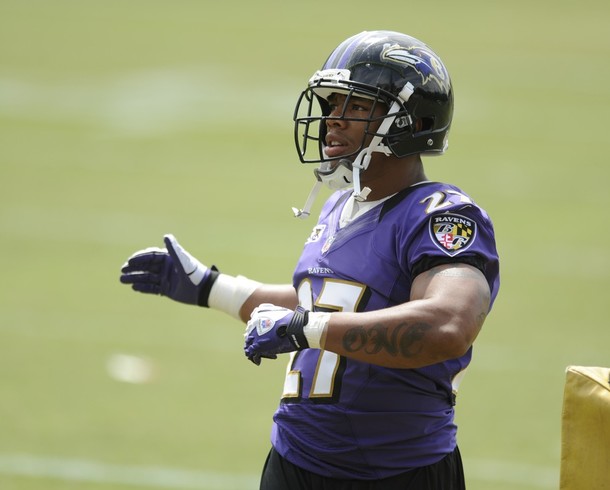 The AFC North may be the most competitive division in football. It features only one weak link (Cleveland), a good young team on the rise (Cincinnati), and two perennial contenders (Pittsburgh and Baltimore). In 2011, the North sent all of its top three teams to the post-season, with the Ravens making it all the way to the AFC Championship game. Although it will be difficult for these teams to all reach the playoffs again, the competition amongst themselves promises to be some of the most compelling action that will be seen during the regular season.
Cleveland Browns
The Browns are the one organization in this division that is a bit of a mess. The organization is preparing to go into a transition, with the team on the verge of being sold to a new ownership group featuring former Eagles' president Joe Banner. There's going to be a great deal of pressure on current head coach (and former Eagles' assistant) Pat Shurmur to dramatically improve a club that won only four games in 2011.
Shurmur has tried hard to add some firepower to one of the dullest offenses in the NFL by drafting Trent Richardson and Brandon Weeden in the first-round. Both players should be instant starters, and Cleveland will be counting heavily on both rookies. Starting receivers Mohamed Massaquoi and Greg Little don't scare anyone on paper, but they could improve if the rest of the offense is able to take a step forward.
Defensively, the Browns are actually pretty decent, and probably a little underrated. They've got solid veteran leadership from linebacker D'Qwell Jackson and cornerback Sheldon Brown. Defensive end Jabaal Sheard looks to improve on a season in which he led the team with 8.5 sacks, and the team signed former Bengal Frostee Rucker to give him some help on the other side. They still have high hopes for former top draft pick, cornerback Joe Haden.
I see the Browns taking one step forward, but also two steps back in 2012. They've upgraded their talent on both sides of the ball, and on paper are getting closer to becoming a stable franchise, but I feel as though pressure from the new ownership group could be detrimental to this team's improvement. An extremely difficult schedule (13 teams that were .500 or better in 2011) and being in a highly competitive division all but guarantees that Cleveland will in the basement of the division (and the league) for another year.
Projected Finish: 3-13, 4th place
Cincinnati Bengals
The Bengals were one of the surprise teams of 2011, finishing with a 9-7 record and a playoff appearance for just the third time in the last decade. The team rid itself of veterans Carson Palmer, Terrell Owens, and Chad Johnson, and the positive impacts they received from Andy Dalton, A.J. Green, and several other young players was off of the charts. Now the young stars must prove that they were for real, and avoid a sophomore slump in 2012.
Andy Dalton threw for over 3,000 yards and 20 touchdowns as a rookie. In his second season, the young quarterback hopes to improve on his deep passes and cut down on his 13 interceptions from 2011. His supporting cast took a couple of hits in the off-season with the loses of 1,000 yard rusher Cedric Benson and starting wideout Jerome Simpson to free agency, but number-one receiver A.J. Green remains in place and should improve on his rookie year in which he caught 65 passes for 1,067 yards and seven touchdowns.
The Bengals should be able to replace Simpson with a combination of Jordan Shipley, Brandon Tate, and third-round pick Mohamed Sanu. Replacing Benson will be much more challenging. Former Patriot BenJarvus Green-Ellis in penciled in as the featured back right now, but the team will mix in Bernard Scott as well.
Cincinnati also has some good potential on defense, but they're waiting for players like Carlos Dunlap and Rey Maualuga to realize it. They added some depth to their defensive line, drafting Penn State defensive tackle Devon Still in the second-round, and Brandon Thompson in the third. They hope that Leon Hall is able to return healthy from an Achilles injury he suffered in the middle of 2011, but the team also re-signed Pacman Jones and added former Cowboy Terrence Newman as insurance.
The Bengals are a young team that I feel good about. The chemistry between Dalton and Green should take another step forward their second year together, and the defense should also continue to grow under coordinator Mike Zimmer. They aren't ready to challenge Pittsburgh and Baltimore for the division title, but they should be in the mix for a Wild Card spot once again.
Projected Finish: 9-7, 3rd place
Pittsburgh Steelers
The Steelers are beginning to enter a transitional period. They've lost a couple of the organization's faces from the last decade with the departures of James Farrior and Hines Ward, while many of their remaining stars (Troy Polamalu, James Harrison, Larry Foote, Casey Hampton, Ike Taylor, Ryan Clark) have been in the league for over a decade, and are going into natural declines.
That being said, the Steelers still have the most important piece of the puzzle very much intact: a championship-caliber quarterback. Ben Roethlisberger is still on top of his game, and is coming off of a season in which he threw for over 4,000 yards and 21 touchdowns. He's the engine that keeps this team operating at a high level, and as long he's healthy the Steelers can never be counted out.
However, outside of Roethlisberger many questions remain about this team, starting with the running back position. Starter Rashard Mendenhall will start the year on the PUP list, and will coming off of an ACL injury. Pittsburgh will count on Issac Redman to shoulder most of the load until he's able to return.
The good news for Roethlisberger is that he still has a pair of 1,000 yard receivers to work with. Mike Wallace and Antonio Brown return as the starters for another year. Wallace is an elite deep threat, while Brown is a solid possession receiver, turning short catches into big gains.
The Steelers defense should still be solid, but I don't know that they can count on it to be elite anymore. As mentioned above, many of the defensive starters have a ton of miles on them, and when you look at their age on paper its fair to wonder if this group has another top-level performance in them. Even though Troy Polamalu played in every game last season, he wasn't nearly as impactful as he had been in the past, managing just two interceptions.
However, even with the questions about their age, this is a veteran group that has played together for a long time, and it would be shocking to see them go into a steep decline.
The Steelers are still one of the better teams in the AFC. If not for the presence of the Baltimore Ravens, they'd be the clear cut favorite in the division. Roethlisberger's skills will always make them a force to be reckoned with, but the age on their defense and the lack of a true featured running back makes me think that they'll probably take a step back from last year's 12-4 campaign, but still make the playoffs as a dangerous Wild Card.
Projected Finish: 10-6, 2nd place
Baltimore Ravens
If not for a kicking blunder by Billy Cundiff, the Ravens could have upset the Patriots in New England and represented the AFC in the Super Bowl last season. Baltimore has spent another off-season adding more depth to their roster, and the hopes of continued improvement from offensive stars Joe Flacco and Ray Rice have the team hopeful that this will be the year that they finally get over the hump and win their first title since the 2000 season.
Joe Flacco took a big step forward in his development last season. Not only did he throw for 3,610 yards and 20 touchdowns, but he performed very well in big games for the team. Even though it was a losing effort, he outperformed Tom Brady in the AFC Championship game, and he's no longer just a game-manager.
Ray Rice remains one of the most explosive players in the league, compiling over 2,000 total yards and leading the Ravens with 76 receptions last season. As good as Flacco was last season, Rice is this team's MVP. An injury to him would cripple this offense.
Baltimore's receivers are a little suspect, with an aging Anquan Boldin still the team's number-one target. He can still make tough catches in big moments, but he's starting to wear down after only catching 57 passes for 887 yards and three scores last year. Torrey Smith is an elite deep threat, and finished with 841 yards and seven touchdowns, but he has questionable hands and drops more passes than the team would like.
Defensively, the Ravens have questions similar to that of the Steelers regarding the age of their leaders. Ed Reed's body has been breaking down for several years now, and he can't tackle like he used to because of neck and shoulder issues. Terrell Suggs will start the year on the PUP list after tearing his Achilles in the off-season. He's the reigning Defensive Player of the Year, and you can't overstate what a loss like that can mean to a defense. Last but not least, one of these years, Ray Lewis is going to realize he's been in the league since the mid-90s, and won't be able to perform at a high level anymore. But for now, he remains the heart and soul of the defense, as well as the team.
The difference between the Ravens and Steelers is that I believe Baltimore has better young talent that can step in and perform if the older guys have problems. They added cornerback Corey Graham through free agency, drafted Courtney Upshaw in the second-round, and still have high expectations for some of their recent top draft picks like Jimmy Smith and Sergio Kindle.
In spite of the injury to Suggs, I think the Ravens are in a better position than Pittsburgh. Flacco is only getting better, and the efficient explosiveness of Ray Rice is a nightmare for any defense to deal with. And as mentioned previously, the Ravens' young defensive talent can provide the fresh blood necessary to keep the defense among the game's elite. Also, unlike the Steelers, this Ravens team hasn't gotten over the hump to win a title yet, making them a very hungry team with a lot of talent, and this could be the year that they break through and win it all.
Projected Finish: 12-4, 1st place