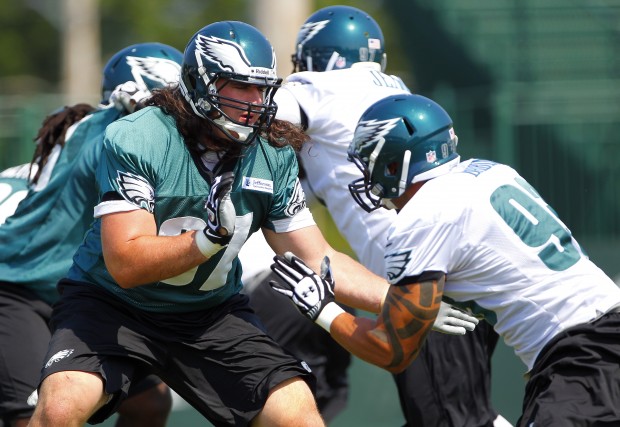 According to Reuben Frank of CSNPhilly.com, Eagles defensive tackle Michael Patterson won't be ready to play when the season starts on September 9th against the Cleveland Browns.  His doctor doesn't believe that the area of the brain surgery has recovered enough for him to play.
I wonder if Patterson will ever play again, because it's hard to believe that  a doctor will give the okay for him to bash his head against opposing offensive linemen, while know that he had brain surgery.  We'll keep you posted.
Eagles rookie offensive tackle Dennis Kelly will start at right tackle on Friday against the Browns in place of Todd Herremans, who will miss the game to attend the funeral of one of his grandparents.
Kelly says he ready to take on the starting role on Friday.  I think he's going to have problems.  The big guy has yet to learn to move his feet fast enough to stay up with the speedy defensive ends in the NFL.  They had better give him some help with a tight end or fullback.