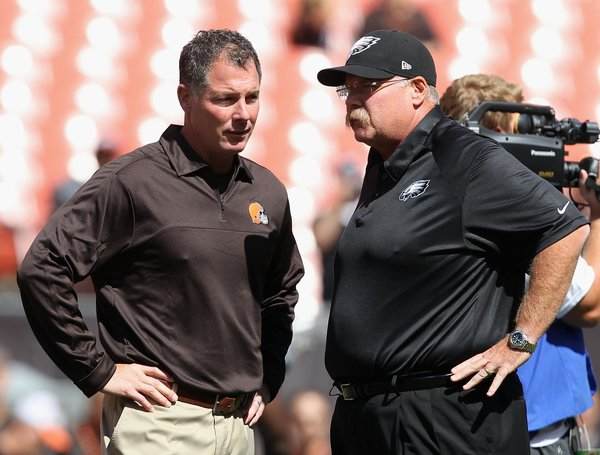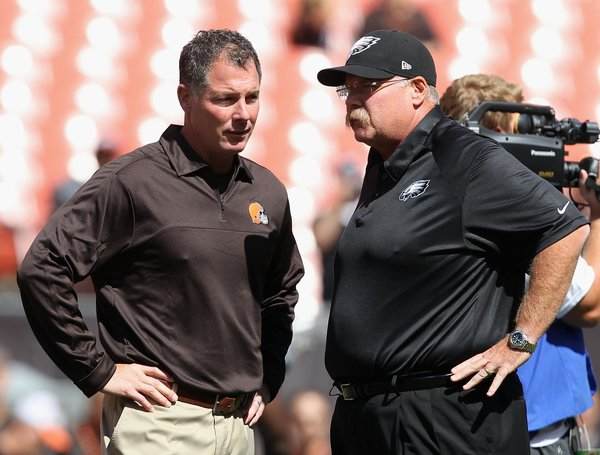 The Eagles announced their inactives and there are quite a few stories in the names.  First of all here's the list:  Riley Cooper, David Sims, Dion Lewis, Colt Anderson, Menkin, Vinny Curry and Demetress Bell.
Bell is deep, deep, deep in Birds offensive line coach Howard Mudd's doghouse.  Think about it, they gave him millions of dollars to come here and take over for Jason Peters, but not only did he lose his starting job for opening day, he's not even dressing.
Rookie offensive tackle Dennis Kelly is dressing, but Bell isn't.
Lewis has a hamstring injury, so rookie Bryce Brown will take his place and rookie Chris Polk will be the third running back on the roster.
I think the Eagles will win this game today, 27-16,  but there will be some early sweats because of the Browns ability to keep the ball away from our offense with their running game.
Philadelphia has huge advantages over the Cleveland in terms of talent, but the offense must stay away from turnovers and score touchdowns early in the game when they get in the red zone.  I see a big game from Michael Vick because the Birds will go after the Cleveland secondary with formations and numerous personnel groupings (packages).  I think the Eagles have a very creative attack planned for today.
Cleveland is going to put the ball on the ground and try to keep the pressure off of rookie quarterback Brandon Weeden.  The Birds defense is still vulnerable to a good running game and I think Trent Richardson will gain at least 70 yards on the ground, so the Browns will try to keep the ball away for the Eagles offense.