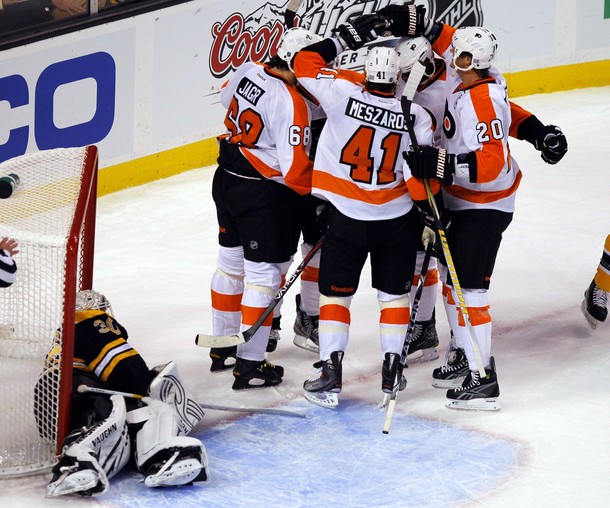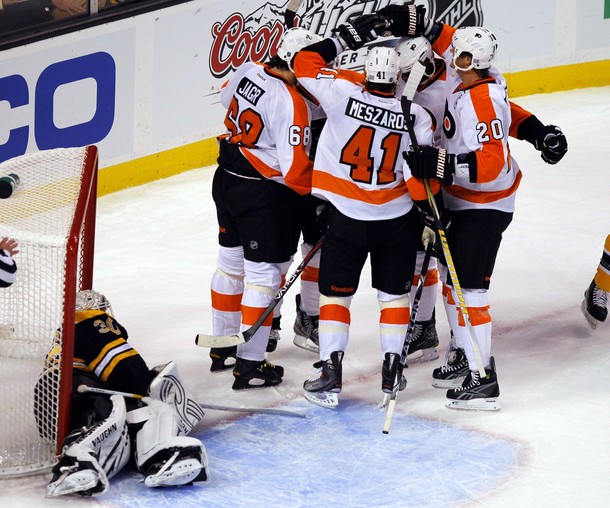 The NHLPA reportedly organized 275 players in New York City today for the final meeting between the players association and the NHL regarding a new collective bargaining agreement (CBA).  The two organizations were considered very far apart on economic issues prior to the meeting.
As of 5:00 p.m. today, nothing has changed.
Well, that's not entirely true.  Both groups made a few concessions.
"Donald Fehr says players are willing to take a lower percentage over time." – Chris Johnston, the Canadian Press
"Gary Bettman said that his offer today asks for a reduction of 9% of players' salaries.  NHL asked for 24% in July." – Renaud P. Lavoie, RDS
"NHL counter-proposal today was six years in length: offered to start players' share at 49% and end it at 47% at end of term." – Pierre LeBrun, ESPN
"Part of the proposal that the players made today, they are ready to go to 5 years, instead of 4 like they proposed on August 14." – Renaud P. Lavoie, RDS
"Bettman says NHL is not changing definition of HRR (hockey-related revenue) in their latest proposal." – Ian Mendes, Rogers Sportsnet
It's progress, but at a glacial pace.  The players are looking to protect their existing contracts from a rollback as well as maintain as much of their percentage of hockey related revenue as they can.  Their offer today would see that percentage reduce to nearly 52% by the end of the next CBA, whereas the NHL is looking to reduce it to 47%.
Is the final resolution for a 50/50 split? Nobody knows at this point, but it's clearly not a problem that will be solved before Saturday night, when the lockout becomes official.
Key dates in the short-term:
September 25 – Beginning of NHL preseason
September 28 – Beginning of Adirondack Phantoms training camp (to be held at the Flyers Skate Zone in Voorhees in the event of a lockout)
October 11 – First game of the 2012-13 NHL Season
December 1 – Marks 60± games left if a lockout
January 1 – Marks 46± games left if a lockout
For the latest Flyers news and updates, you can follow me on twitter (@JoshJanet).