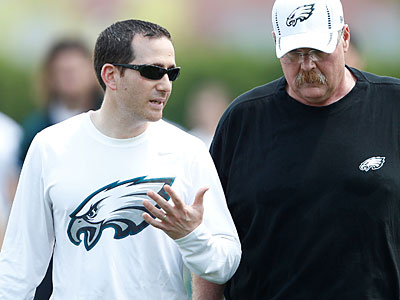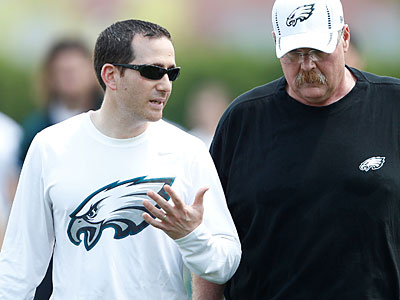 According to Reuben Frank of the Comcast Sportsnet, Eagles head coach Andy Reid took total responsibility for drafting Temple safety Jaiquawn Jarrett in the second round of the 2011 NFL selection process.  The Birds let Jarrett go earlier this week in order to open up a spot for wide receiver Mardy Gilyard, who was signed to give the Birds some insurance in case starting wide receiver Jeremy Maclin can't play this Sunday.
Back to Reid taking total responsibility for the drafting of Jarrett.
"That's my fault," Reid told Frank. "Both those guys are my fault. Absolutely my fault. If you want to bolster the defense, which we were trying to do, sometimes you put yourself in a position where maybe you're stretching."
As far as I'm concerned Reid can't take total responsibility for that decision.  Howie Roseman has a great deal of influence on their draft picks.  Their 2012 draft was a good one, the 2011 picks aren't nearly as good, but it's Reid and Roseman on these picks, not Reid alone.
I like the fact that they admitted their mistake and let him go.  I don't like teams who hold onto t a player who they know can't get the job done, but they keep them around because they don't want to admit a mistake.
Maclin suffered a hip pointer last Sunday against the Browns, didn't practice today, may not be able to practice at all this week or play this weekend.  He wasn't in his equipment today, but seemed to be walking well.