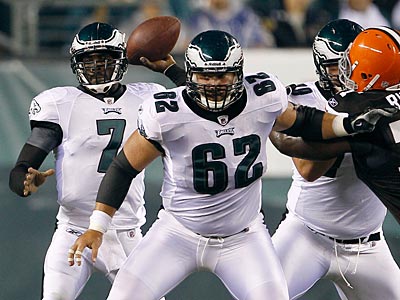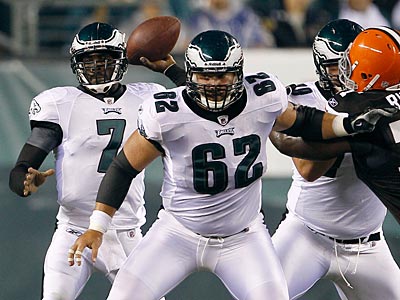 The Eagles' offensive line may have suffered a big blow on Sunday. Center Jason Kelce went down in the second half and didn't return to the game. Howard Eskin of 94 WIP and Fox 29 reported this morning via Twitter that the second-year center will have an MRI this morning, and that the fear is that he's suffered a torn ACL and is likely lost for the season.
A blow like this really puts a damper on what was a great win for this football team. Suddenly Dallas Reynolds could be this team's starting center for the rest of the season. Reynolds played well in relief of Kelce, but we haven't seen nearly enough of him to be confident in his ability.
If Kelce is indeed lost for the season, the team will need to sign another lineman to fill his roster spot. There aren't a lot of great options in free agency at this point in the year but one option could be former starter Jamaal Jackson, who was released at the start of free agency and hasn't caught on with another team yet. Although he doesn't fit with Howard Mudd's scheme, he's been a smart, capable center in his career.