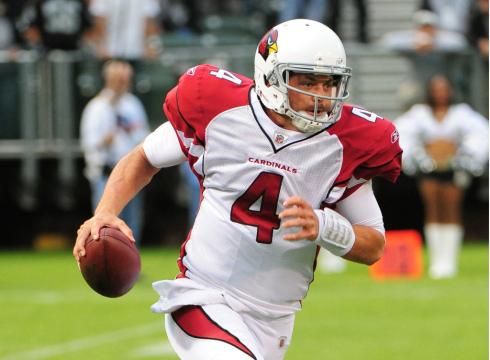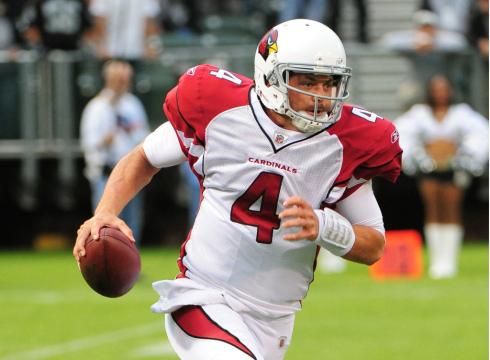 Andy Reid had nothing but nice things to say about former Eagles quarterback Kevin Kolb when asked about his play on Wednesday.
"I tell you, Kevin managed that game very well on Sunday", Kolb said. "I thought he did a great job with that and he mixed it up. They do a lot of different things offensively. I'd tell you yes. He's a good football player and he did well in that game."
Eagles defensive end Brandon Graham wasn't as shrewd with his talk about Kolb.  He basically said what he was told in the defensive meeting.
"We've got to put the pressure on him", Graham said.  "That's what we seen happen to him when he was here.   Put the pressure on him, he's a different guy.  If you let him sit back there he'll pick you a part a little bit."
This let's you know how the Eagles really feel about Kolb.  If they're telling their defensive players that he's a different quarterback when you put pressure on him, it let's you why they got rid of him.  That's the book on Kolb throughout the National Football League.  Pressure him and he will fall apart.
Kolb can't be feeling real good about looking at the tape of the Birds first two games.  The Eagles love to play tight man-to-man coverages, which will make a quarterback hold onto the football, while the pass rushers are closing in on the quarterback.   The Eagles defense has been able to make the quarterback start feeling the pass rush pressure around before his wide receivers get downfield into their routes.
As for Graham, he has played only 13 total snaps from the defensive end position in the season's first two games, but he's made the most of them.  He got two hits on Baltimore Ravens quarterback Joe Flacco, during the four pass plays that the Ravens ran against the Birds.
The backup defensive end got some support from one of the team's starting defensive ends, Trent Cole.
"He had –what – nine snaps? And he put pressure and hit the quarterback two times? I'd say he's coming along,"  Cole said. "We need him in there."