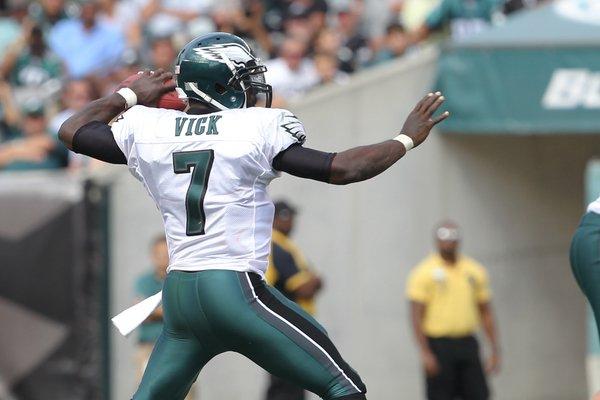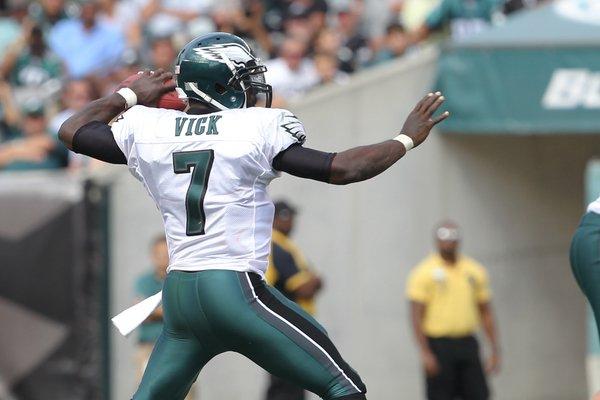 I think the Eagles need to dial their offense back more and focus on staying away from turnovers or they could lose this game to Arizona.  Eagles offensive coordinator Marty Mornhinweg was asked yesterday if the Birds offense should be more conservative in order to stay away from turnovers.
"No, why would you ever do that", Mornhinweg said.  "No, really, you have to score points in this league, typically, to win. We're playing just the way that I expect us to play with the exception of the turnovers and so, you get that fixed. I think we can be pretty good, now, if we get the turnover thing fixed."
I know Mornhinweg and Andy Reid can do a great job of finding the weaknesses in a defense and putting up big yardage, but this particular offensive players that they are working with are mistake-prone.  They were mistake-prone last year and they have been mistake-prone this year.
I think the Birds offense could be more conservative but still put up big yards, but eliminate the turnovers.  The offensive attack is leading the league in total yards, but they have also been leading it in turnovers as well.   They don't have to throw out everything, but they need to try to be more conservative with what they ask Vick and his teammates to do.  I think they could take fewer chances, not be as explosive but emphasize taking care of the football more.  I would take the ball out of Vick's hands more often and not ask him to make so many dangerous throws.
The current Eagles offensive line is suspect.  Dallas Reynolds and Demetress Bell aren't going to the Pro Bowl this year and the Cardinals have some outstanding defensive personnel.  They're capable of not only causing a turnover but also putting Vick out for a game or two.  Regardless of how conservative the Birds get offensively, they'll be able to outscore the poor Cardinals offense. The only way the Cardinals win this game is if the Birds turn the ball over a few times or if they win this game with their Special Teams.
 If the Eagles take the same chances offensively that they did against the Ravens and they turn the ball over, it could open the door for a Cardinals offense which is mediocre at best.  Arizona would like nothing better than shortened field to work on thanks to some Eagles turnovers.  They're going to limit the chances they allow Kevin Kolb to take.
If Mornhinweg has Vick out there throwing the ball all over the place, you can expect problems for the Eagles.  The Cardinals have an outstanding defense which has a front seven full of playmakers, who will pound Michael Vick every chance they get. They're going to play the same type of game this week, that they played last week against the New England Patriots.  They were very conservative offensively and forced Tom Brady and the Patriots to turn the ball over.
The Cardinals let their Special Teams take some chances and they made the play of the game when they blocked a New England punt attempt and set up an easy touchdown.  We can't let them work the same game plan this week with the same result.