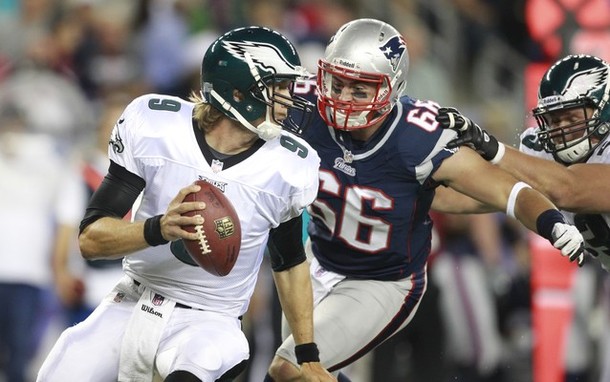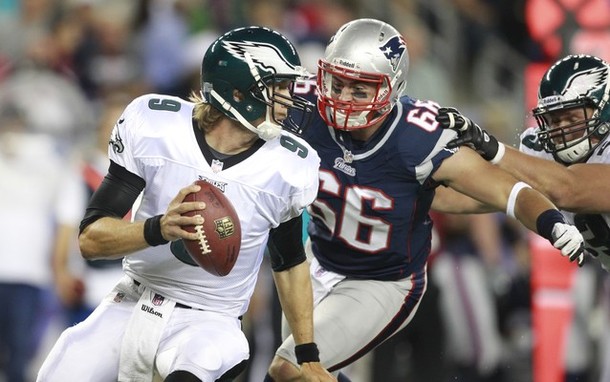 The bitter combination of a banged up offensive line and a lost in the weeds Mike Vick is spelling trouble for Andy Reid. Andy is attempting to avoid playing his last hand in what has been a 14-year poker game in Philadelphia. One thing is certain, owner Jeffrey Lurie made it very clear at the beginning of the season that his expectations were high and anything less than that wasn't going to cut it.
Reid once again shot himself in the foot this week. Reid, as many predicted, refused to establish the run during the first half and found himself down 24 points at halftime. The turnovers and the hits are adding up on Mike Vick who for the life of him will not deliver the ball consistently in a short time frame. Vick has a TD/INT ratio that if flipped the opposite would look great unfortunately he is throwing two picks for each touchdown he is throwing. Vick and Reid can extend their season by sticking to the running game. The defense as we know is good enough to keep them in games.
Reid  benched #5 when he needed to. I think he will do the same with Mike Vick. The question is what week are we going to see Nick Foles? And the follow up to that question is are we going to see Nick Foles from an injury or Vick being yanked mid game? If Foles gets in, what does that say about the 2012 season?
I am looking forward to seeing Foles play this season when the time is right, the question is will the Eagles stay a contender or will he struggle as most rookies do their first season? I think he has a ton of talent and we saw that in the preseason. We will find out this season regardless of what week he gets to play.
My  personal prediction is that I believe the team will rebound next week.  I also believe  that Mike Vick peaked two years ago and is not an elite quarterback.  Reid will either stick with Vick  and game plan to minimize the amount of times he is throwing the ball, or he will fall back into throwing 50 times a game continue to expose Vick and Foles will be starting before Nov 1.
As much grief as the city gives its coaches and players(most of time well deserved) Andy Reid is a survivor and I think he will have to make a change at the position to get the most out of Vick and shake things up or turn the franchise over to a hopefully capable Foles.