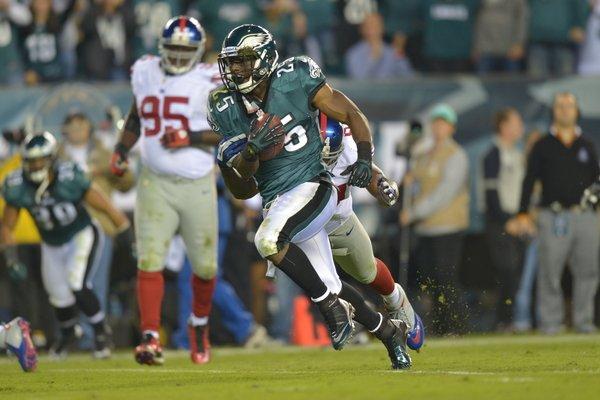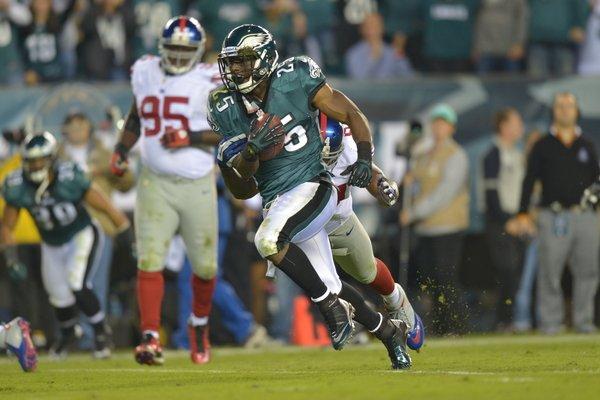 The Steelers don't lose a lot of games at home.  They've averaged about two losses a year at home for the last decade.
Pittsburgh's defense has a lot in common with the Arizona Cardinals defense, which shut the Birds down.  Cardinals defensive coordinator Ray Horton is a protege of Dick LeBeau, longtime Steelers defensive coordinator.
The Eagles shouldn't make the mistake of only giving LeSean McCoy four carries in the first half and throwing the ball over twenty times at the same time.  This is a recipe for disaster.
The Eagles would be wise to go to Pittsburgh with a conservative game plan built around the running of McCoy and the short passes of Michael Vick.  Getting a rhythm going before taking shots down the field.  They must continue to make taking care of the football a priority.
McCoy's ability to make defenders will come in handy against an aging Pittsburgh defense with guys coming back from leg problems.
It would be foolish to think they could beat the Steelers by throwing the ball every down and depending on their offensive line to protect Vick from the likes of outside linebackers James Harrison and LaMarr Woodley.  Harrison is returning to play after having arthroscopic surgery on one of his knees and he's likely to show up in a bad mood.  Don't be surprised if the Steelers challenge the Birds by sending their inside linebackers, Larry Foote and Lawrence Timmons, on some blitzes up the gut.
This is going to be a tough temptation for Andy Reid and Marty Mornhinweg to resist.  The Steelers secondary is suspect and you can throw the ball against them, but at what price.  Will some of those pass plays result in turnovers or will they all result in big plays for the Birds?  You and I know Reid and Mornhinweg won't be able to resist throwing the football, so hopefully Vick doesn't make many mistakes.
Safety Troy Polamalu returns to action after missing a couple of games due to a strained calf muscle, Vick should expect number 43 doing some blitzing off the corner.  They're sure to send him because Vick has had problems seeing blitzing safeties.
The defense must stop the run first of all to make the Steelers one dimensional.  Pittsburgh's best running back Rashard Mendenhall returns to action, so the Eagles defenders must let him get going.  Then they have to put the pressure on Ben Roethlisberger and play a disciplined football game.  Big Ben will extend plays by eluding pass rushers and breaking tackles.
The secondary and linebackers can't leave their coverage if the big guy starts heading for the line of scrimmage.  You don't come up after him until he crosses the line of scrimmage.  Up until that point, you must stay on your man, because he can still throw the football until he crosses the line of scrimmage.  Philly can't afford to give up big plays to the Steelers offense.
Pittsburgh has speedy wide receivers and Roethlisberger has a big arm, so you know they're going to take some shots downfield. The Eagles secondary must be aware of that and not getting caught being nosey.  Both of the Birds safeties know what I mean.
In the Arizona game, Kurt Coleman was caught with his hands in the cookie jar.  He bit on a run fake and let Larry Fitzgerald catch a 37-yard touchdown pass.  Last year in the New England game, Nate Allen got caught biting off of a Tom Brady fake handoff and he let Wes Welker catch a long touchdown pass.
The Steelers wide receiver Antonio Brown called out Eagles rookie nickel back Brandon Boykin.  "That's the candy bar,"  Brown said to the Washington, Pa. newspaper, referring to Boykin.  "He's given up a lot of plays," Brown added.  "Whoever gets that guy definitely has to take advantage."
Brown shouldn't fall for that trick.  He should just play his game, focus on doing his job and not get into any stupid altercations which would hurt the team.
My advise for the Birds is keep it close and win it late they've been doing.