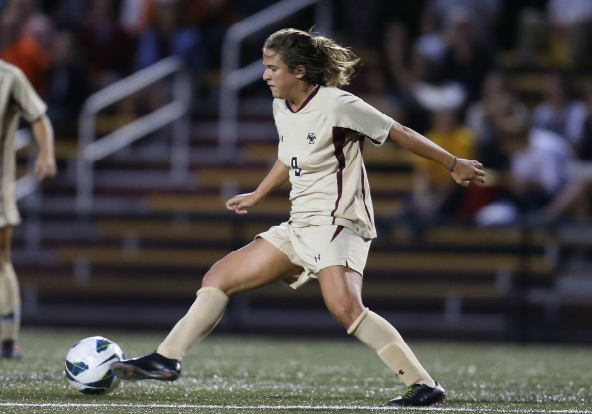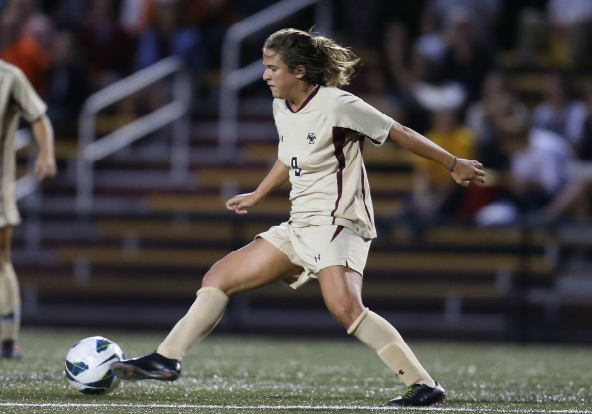 The Boston College women's soccer team will be without their second leading scorer Friday night when they face top-seeded Penn State in the second round of the NCAA tournament.  Sophomore forward Stephanie McCaffrey has been suspended from the team for her irresponsible tweets in regards to Penn State and Jerry Sandusky.
McCaffrey, who has since deleted her Twitter account, decided to tweet these thoughts on Thursday:
"I wonder if well get into the visitors locker room at Penn state…I hear the showers are weiners only, 10 and under"   
"Raping at penn state to getting raped in state penn… #beatPennState #santouchsky #legggooeags"
"Sandusky used to cart the kids around in this #handydeliverytrucks"
"@patricevettori #sandusky's house tonight! @kristiemewie @kcmosun"
One of McCaffery's teammates, Sean Sylvia, commented on her tweets:
"@stephyymac is literally making me die with all her tweets #makingmyweek #beatPennState #headonaswivel #sanduskyville"
Sylvia has also deleted her account. As I write this, there has been no word on if she has also received disciplinary action.
Boston College athletic director Brad Bates has commented on the situation.
"The student-athlete used very poor judgment and exhibited insensitivity toward Penn State, for which she apologizes," he said. "This type of behavior is not tolerated among our student-athletes."
McCaffrey has in fact sent out emails to some Penn State students apologizing for her actions.
McCaffrey is not the first person to make a joke about this ordeal (I've heard the "state penn" joke probably 100 times) and she's certainly not the last, but in making these comments we need to realize what platform we have and how they will affect us in the long run.
If McCaffrey worked for Saturday Night Live these "jokes" would have possibly gone over better. On the other hand, maybe not since they just weren't funny.
Instead, McCaffrey is a student-athlete who represents a university. I'm not saying she needs to be a saint on social media. She just needs to use better judgment. Everybody makes mistakes. Hopefully she can learn from hers and can return to the team at some point during her remaining years at the school.
The match begins at 7:30 p.m. on Penn State's Jeffrey Field.
All tweets where gathered from Onward State.