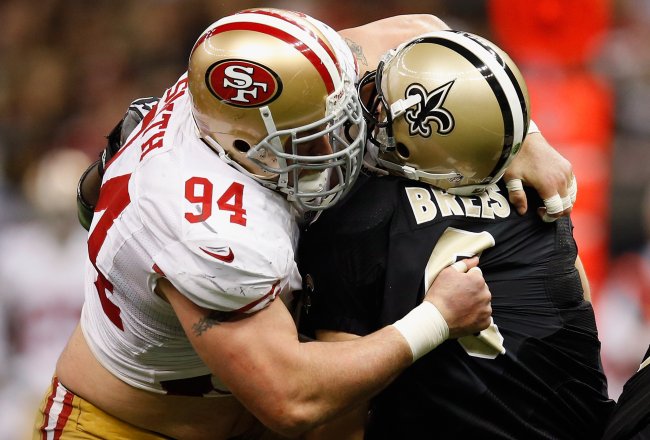 Did anybody see the San Francisco 49ers beat up the New Orleans Saints yesterday?  They play defense the way it was supposed to be played.  Or did you see the New York Giants taking it to the Green Bay Packers?
Do you see how big, powerful and physical the Niners are on both sides of the football?
Compare their athletes to the players drafted by the Eagles.   It's like comparing night and day.  San Francisco has specimen at each position.  They're very physical on both sides of the football and they pass rush got after Drew Brees.  Their secondary punished the New Orleans receivers.
I don't see one Eagles defender amongst their front seven who could start for the Niners.
How could anybody not be interested in getting their Director of Player Personnel Tom Gamble in here immediately so that he could make sure we get those types of players in the next draft?
The same is true of the New York Giants Director of College Scouting, Marc Ross.  He has been able to keep the Giants stocked with talent, year after year.  It would make sense to bring one of them here to Philadelphia.
Right now everybody wants to point the finger at Andy Reid and his coaching, but poor drafting is the main reason they are in this predicament.  Reid has had a major hand in it, but so has current GM Howie Roseman.