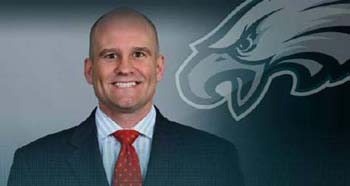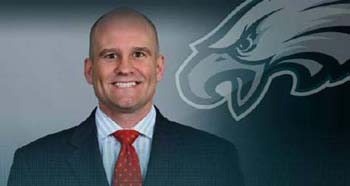 Today the Eagles decided to fire, Chief Marketing Officer Tim McDermott, who is the brother of Carolina Panthers defensive coordinator and former Eagles coordinator Sean McDermott.
"Tim's departure was amicable, and the Eagles thank him for his work, value his past contributions, and wish him well in his future endeavors," the team said in a statement on Philly.com. "The Eagles will not have any further comment on this matter."
The first question I have is why today.  It's strange that you would have this move made and announced on the day that his brother is in town to play the Eagles.  Very strange.
"The Eagles and I have parted on amicable terms," McDermott said in a statement, which was released by the Eagles. "I have nothing but good things to say about the Eagles and the people I worked with, and wish the team the best as I pursue some exciting opportunities."
Sean McDermott was fired from his position as Eagles defensive coordinator after the 2010 season after being in the position for one season.
Last week the Director of Communications Rob Zieger was fired.  I learned that it was done because he wasn't really needed and was hired by former team president Joe Banner, to do public relations for him.  With Banner's departure from the organization Zieger was no longer needed.  Banner is now President of the Cleveland Browns.