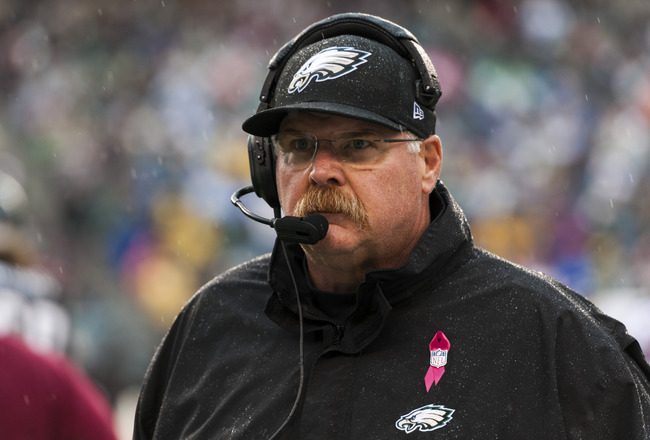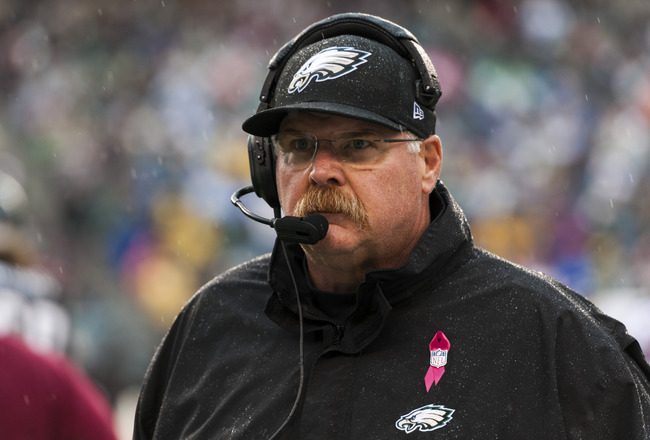 Wow… how the mighty have fallen. I guess you can't ever have called the Eagles mighty, not since 1960 when they won the NFL Championship beating the Green Bay Packers. Wow… the worst record in 14 years, since we called Andy Reid "Coach". Philadelphia has been so accustomed to winning football even if we never won a Super Bowl. Wow… I really thought it would have been this year. This was supposed to be "our" year! But I've been cheated once again.
Wow… what else is there to say? Eagles' football is tough to watch, tough to be associated with. It's tough to live in a football world of total ineptitude when you've experienced good fortune and winning ways for so long. Philadelphia football has lost its flavor, becoming the laughing stock of the NFL. There is no awe, no fear in opposing players, no respect. The Eagles have become the worst team in football, the butt of jokes and I don't know how it happened. Wow!
Gone are the days of Brian Dawkins, Jeremiah Trotter, Troy Vincent, Corey Simon, Tra Thomas, John Runyan and yes, Donovan McNabb. I never realized how much I miss those guys. Heck, I miss Dick Vermeil for that matter. But it seems like only yesterday. Yesterday we cheered like mad men, every day. And it was every day that we cheered. We have taken Eagles football for granted.
I think we've all become accustomed to seeing the Eagles come back after a losing campaign. They always bounced back after a subpar season, and there weren't many. But now? Eagles football isn't fun anymore. Philly has been loyal, passionate and excited about Eagles football, particularly over the last 14 seasons.
Wow… this isn't supposed to happen. This is what happens to the Detroit's, the Cleveland's' the Kansas City's, the Jacksonville's, the Buffalo's … the Carolina's – not Philadelphia! Football is no longer fun. It just isn't. It's a sad reality but Eagles football is no longer winning football, not now. There will be no playoffs, no Super Bowl and no Dynasty. Wow… and as long as Philadelphia has waited, there might not ever be.
Wow… 3-8 and not much left to heal the hurt of unmet expectations, to inspire a thirsty and starving Philadelphia fan base longing to be called "Champions". There is hope though, for the future. But don't you get tired of always talking about tomorrow? The future is supposed to be now. There's enough here to salvage, enough talent to mold and make into a winner again if there can be found, the heart of this team that was lost, the hunger… the swag. It's going to take someone special though to dig way down deep, deep enough to find the answer.