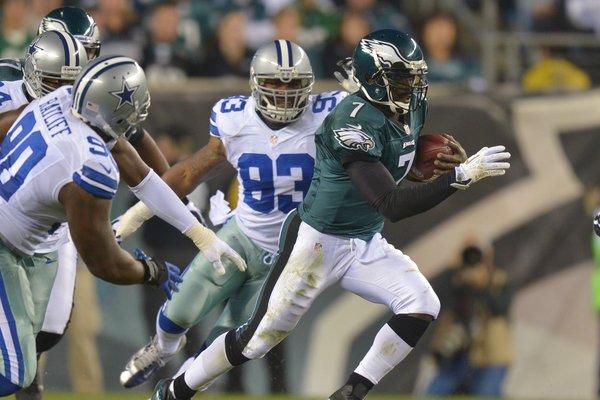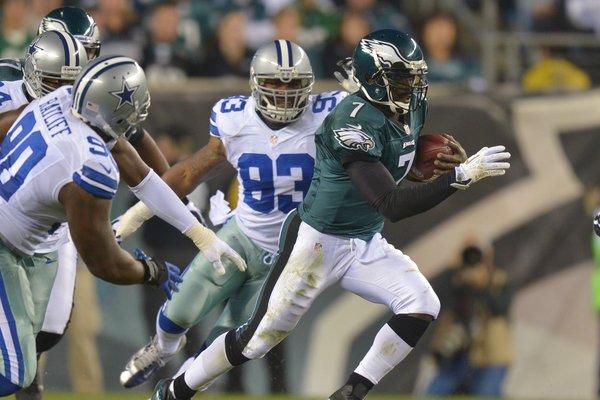 Michael Vick failed another baseline test yesterday, so there's no way he will see any action on Sunday night in the Dallas game.  The veteran signal caller has been sidelined due to a concussion and still has yet to  pass all the tests necessary to get back on the field.
Andy Reid has said rookie Nick Foles will be the starter on Sunday night against the Dallas Cowboys.  He'll need to find open receivers despite the fact that starting wide receiver DeSean Jackson is sidelined for the season with broken ribs.  Jeremy Maclin will start along with Riley Cooper.
Veteran Jason Avant will return to action after being sidelined with a hamstring injury.  Rookie wide receiver Demaris Johnson will see plenty of action.
Running back LeSean McCoy will miss another game due to his concussion.
The Eagles have had to make some changes on their offensive line because an ankle injury to center Dallas Reynolds.  Left guard Evan Mathis is now playing center and former first round pick Danny Watkins is taking his place at left guard.
The offensive line did a good job against the Carolina Panthers in the run game.  They opened the holes for rookie running back, Bryce Brown, who ran for 178 yards.  They'll need to run the ball well and often this week against the Cowboys to have any chance of winning.