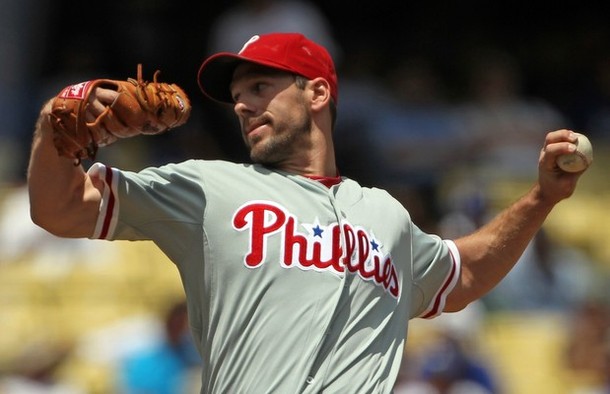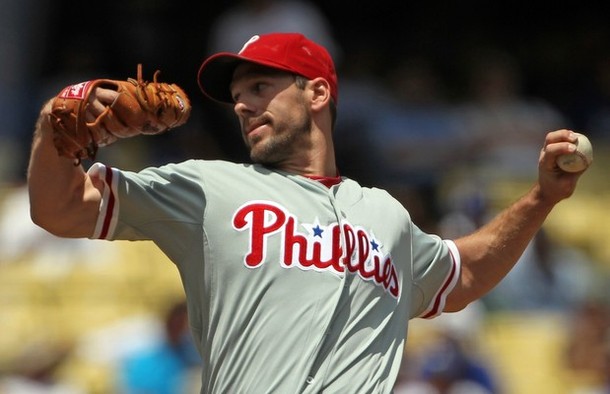 Earlier today there was a report that the Phillies were discussing a trade with the Arizona Diamondbacks that would send starting pitcher Cliff Lee to the desert in exchange for talented outfielder Justin Upton.
Upton hit .280 for Arizona last year with 17 home runs and 65 RBI's. He'd solidify one of the outfield positions, give the team legitimate right-handed bat in the lineup, and he's owed only $38.5 million over the next three years as compared to the $87 million the Phillies currently owe Lee.
However, shortly after this story came out, Ruben Amaro denied the report.
While a Lee for Upton swap might not happen, it wouldn't surprise me if the Phillies ended up dealing Lee somewhere else this offseason. The Phillies soured on the lefthander a little bit after his disappointing performances in the early part of the 2012 season, and made him available during their fire sale last July. They'd like to clear Lee's salary off of the books to give themselves a great deal of flexibility.
I don't like the idea of trading Lee at all, and I hope the Phillies don't go down that road. It was the wrong thing to do the first time they dealt the 2009 playoff hero, and it would be just as egregious now.
The only way a Lee trade would be acceptable is if the Phillies had some kind of guarantee that Roy Halladay will return to his old form in 2013.
With Halladay's health currently a major concern, how could Amaro justify trading Lee away and leaving his rotation shorthanded? The starting five looks strong with Cole Hamels and Lee as the anchors, with Halladay returning with lowered expectations as the third starter and Vance Worley/Kyle Kendrick/Tyler Cloyd filling out the last two spots.
Remove Lee from that picture, and suddenly you have a rotation full of question marks. Counting on an unreliable Halladay to be the second starter would be a huge issue, but relying on Kendrick, Worley, and Cloyd to make up 60% of the starting staff is a scary thought.
Keeping Lee is not only the right move for this season, but for the future as well. The Phillies will get their payroll flexibility next year when Roy Halladay's contract comes off of the books. Lee will still be under contract for two more seasons after 2013, and should remain an excellent compliment to Cole Hamels.