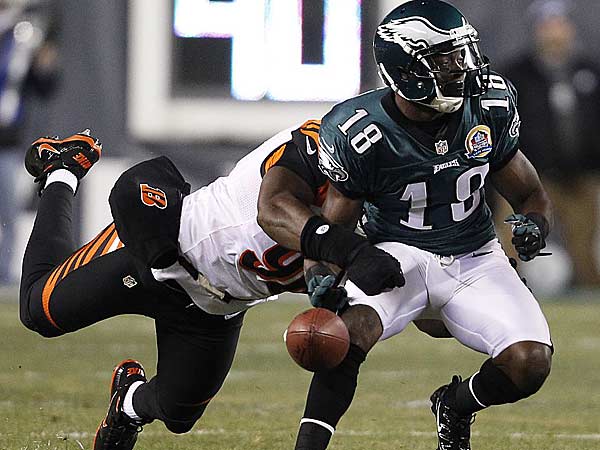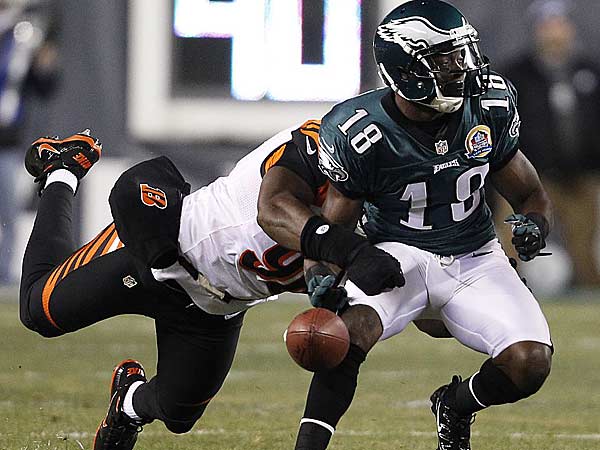 How many lessons do the Philadelphia Eagles players need to hear, see and experience about how bad turnovers are?  Last night, they saw turnovers help the Cincinnati Bengals put 24 points on the board in a little over three minutes without generating much offense.
The Eagles lead the league in turnovers with 34 and saw turnovers help them get blown out of another game.
NFL Network analyst Mike Mayock talked about the Bengals expressing an interest in taking advantage of the Birds who were careless about how they handled the football.  They felt they could force turnovers.
If one of the Eagles players was handling the football in a sloppy fashion that would be one thing, but that's not the case.  It's a team-wide situation which makes it a coaching matter.  The message of Andy Reid and his colleagues isn't getting through.  The Eagles don't seem to understand how important it is to stay away from turnovers.
It's a very clear reason why Reid needs to be shown the door.
This isn't the first time, Jeremy Maclin has laid the football on the ground.  Remember a year ago, when a San Francisco 49ers defensive lineman stripped him of the football as the Birds were on the march to a victory.
The blocked punt isn't considered a turnover, but it is.  The block put the Bengals in the red zone and ready to score.
Nick Foles says the ball slipped out of hands on the deep pass which was intercepted, but irrespective of what happened on that play, he needs to work on his deep ball.  The Eagles sidelined deep threat DeSean Jackson has to be sitting somewhere saying, "Oh No, Oh No", when thinking about Foles as the Eagles starting quarterback.
Bryce Brown almost fumbled a number of times in the game.  His fumble wasn't one of his worse because a Bengals defensive linemen put a helmet in his chest a split-second after he tried to get the handoff.  The two rookies Brown and Foles share responsibility for that fumble with the Eagles offensive line.
Backup tight end Clay Harbor joined the party by putting the football on the ground after being stripped.