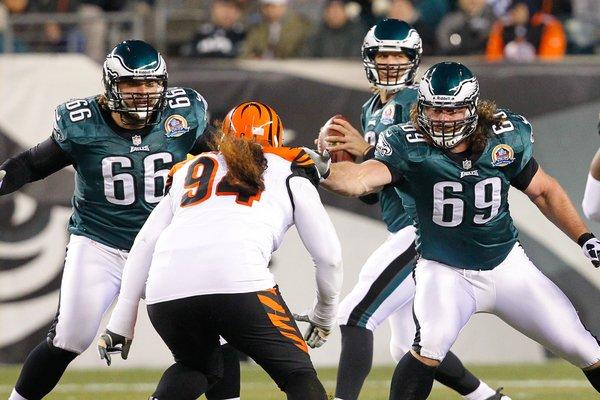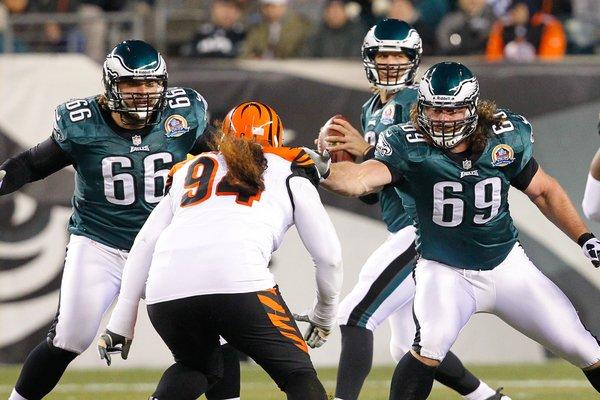 On the day after another loss, Andy Reid surprised no one with his answer to the question about his starting quarterback going forward.
"I'm going to stick with Nick," Reid said.
Michael Vick has been cleared to play, but Foles will be the starter the rest of the way.
"I'm going to look at how many guys I can make active and not active and see how the numbers work out there, and see how he does this week; see how he feels."
Reid is doing what he should be doing.  Finding out how good Foles really is.  This is his way of thanking Jeffrey Lurie for not firing him immediately.  Lurie has respected him enough to let him coach through the entire season and Reid has shown enough respect for Lurie to play Foles and help them find out whether he's the quarterback they should go forward with when the season is over.
Big Red doesn't seem to be interested in reasoning that the defense could have played much better earlier in the season, if he had canned former defensive line coach Jim Washburn sooner.
Looking at the improvement of the defensive line over the last couple of games, then surmising that everything would have worked out with the defense if Reid had fired Washburn earlier in the season is nothing but "hindsight" according to Reid.
He was asked about the standout play at the safety position of special teams ace, Colt Anderson.
"I think you could say that. Now, listen, I haven't sat down and talked with Todd (Bowles) about that but I would tell you that he's played good football. Good enough to be considered at keeping him in that position."
It hasn't even been close.  Anderson has played the best football of any safety the Birds have on the roster.  He's shown a willingness to come up and attack the ball carrier.  Kurt Coleman has been willing to come up as well, but he just isn't big enough to punish people in the NFL.  Nate Allen has been a major disappointment as a run and pass defender.
Reid will not bench fumbling rookie running back Bryce Brown.  The coach says the youngster needs to play to correct the problem.
Fullback Stanley Havili strained his hamstring last night, but should be able to play in a week and a half.  Backup cornerback Brandon Hughes had a lung contusion, but should be fine going forward.
Like Nmandi Asomugha I was surprised when the Bengals threw the ball a couple of times very late in the game.  It bothered the cornerback and his teammates.
"We were really pissed off about that," said Nnamdi Asomugha.  "To go for it on fourth down and throw the ball…We were jawing back and forth, our players with their players. We were wondering where that came from with the game being over like that."
You know what you must do to stop teams from running up the score on you.  You have to keep the score close or beat them, which seems to be out of the question for this Eagles team.  Maybe they must start begging the opposing team to have mercy on them.