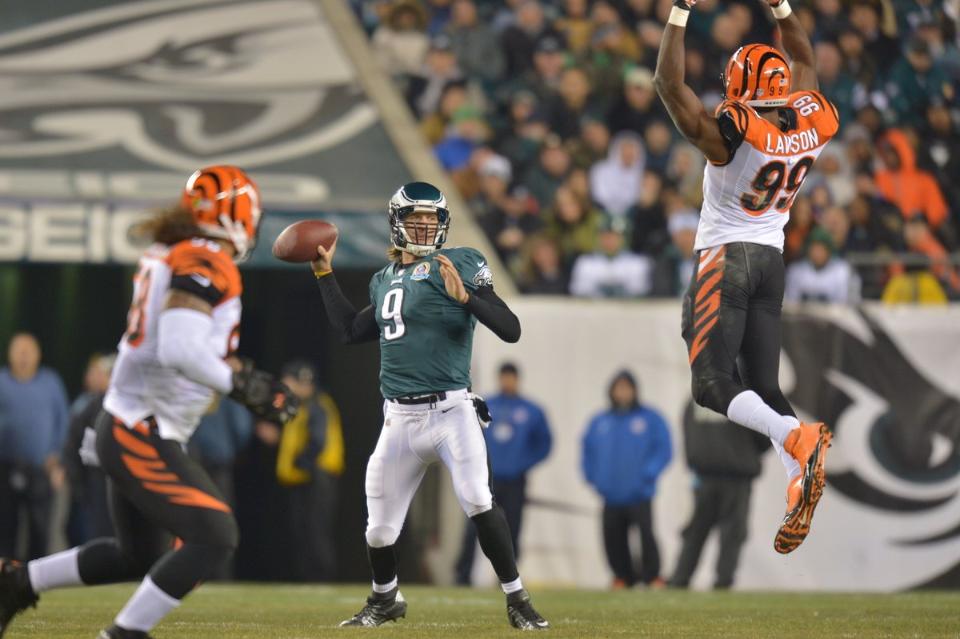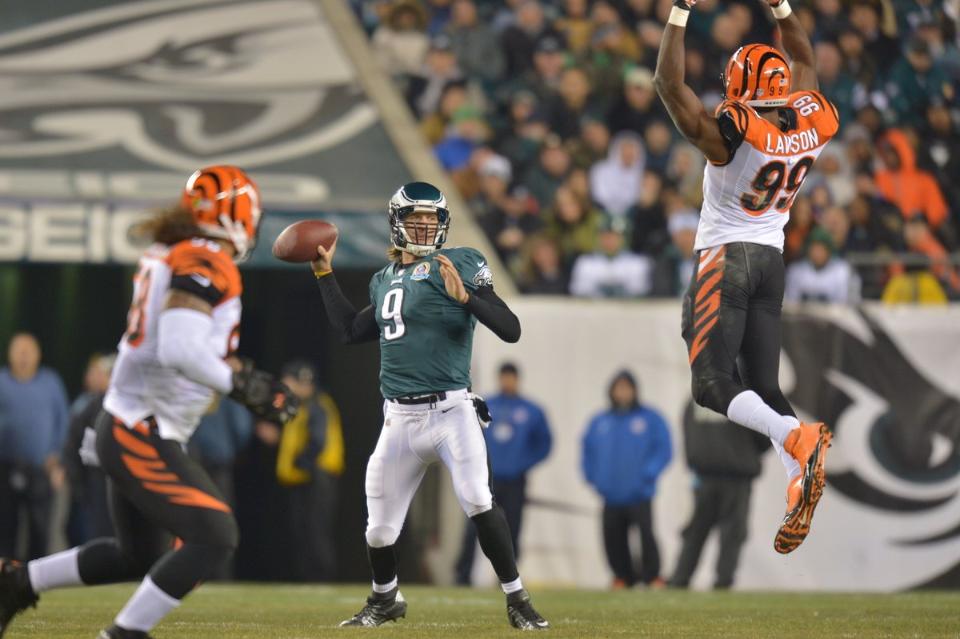 What you see is what you get with Nick Foles.  This young man is very big, bright and disciplined but he's not the most gifted of NFL quarterbacks.  He can play the position at the NFL level and he can help you win some games, but there's no way you can decipher right now whether he can help you win it all.
Foles needs to quicken his delivery and continue to work on his speed, strength and quickness.  He's shown that he's willing to put the hours, days, months and years of work to be as good as possible.  The young man is a project of sorts, who will take at least a year or two of development before he reaches his zenith.
The former Arizona quarterback has the size and smarts to be a starting NFL quarterback, but he needs to strengthen his arm, develop more quickness in his feet and undergo the experiences of figuring out coverages at the line of scrimmage then making tough throws under pressure while a tough pass rush is in his face.
The big question which must be answered concerning Foles is how long will he have to make those improvements here in Philadelphia.  The fact that he wasn't a number one pick will probably give him less time to prove himself, but the answer to that key question about how much time he will get, will have a lot to do with who the next coach of the Eagles will be.
In addition the answer to the question about whether they'll be able to get their hands on a better option at the quarterback position will factor into his future.
If Chip Kelly is the guy, I have no idea who he will want at the quarterback position but there's a good chance he'll want somebody quicker and faster than Foles.  Michael Vick might be a more attractive option for Kelly than Foles.
If the Eagles next head coach runs a standard NFL offense, Foles will probably get the chance to show what he can do.  Right now Foles must focus on what he can control, which is his play on the field.  In the near future, he had better be ready for the ups and downs of playing quarterback in the NFL.