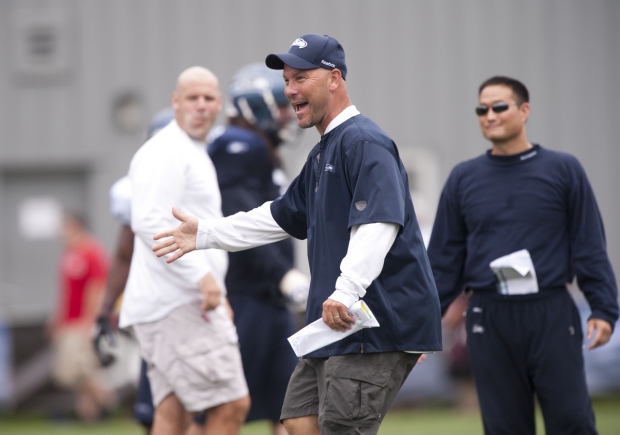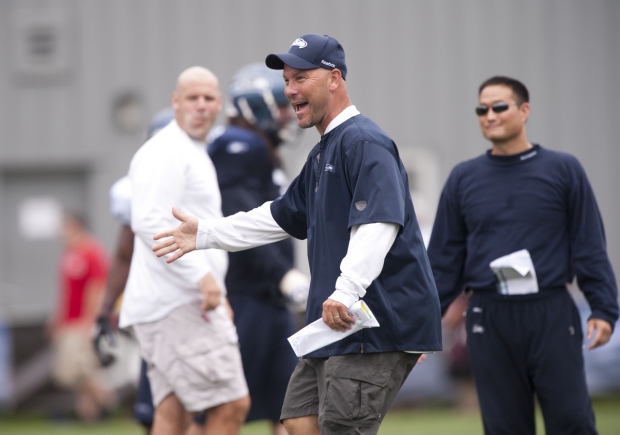 The coach who eventually takes over as the Eagles new head coach will need to be a salesman of sorts and that's one of the reasons Jeffrey Lurie, Howie Roseman and Don Smolenski have taken such a close look at all of these college coaches. He's got to be part salesman, part entertainer and part teacher.
A college coach has to be all those things when he takes over a program.  Chip Kelly built Oregon into a national power by selling his recruits, their parents and coaches on his high repetition offense.  He then went out and won.
Bill O'Brien oversaw the Penn State program when it was at it's lowest point.  He convinced players to stay and the alumni to believe demands the sanctions which are looming over the program.  At the same time he was finding a way to win on the field. in a very tough situation and still is in the midst of the challenge.
Brian Kelly resurrected Notre Dame as a national power with the tough academic demands, while working in the spotlight of South Bend.
The new Eagles head coach and a new college coach have to be a salesman to the city, state or region they coaches in.  The college coach has to sell his program to the recruits and their parents.
The new Eagles head coach isn't going to have a long time to sell his program to the fans and the local media, then start winning.  Eagles fans are tired of coming up short and they want a championship, NOW.
In contrast the Kansas City fans aren't going to be as demanding.  Andy Reid is going to have a year or two to decide on a quarterback, develop that player, the players around him, then start winning.  The midwest Kansas City fans presume Reid knows what he's doing.  The new Eagles coach will need to prove he knows what he's doing.
From all that I've heard about him, it sounds like Seattle defensive coordinator Gus Bradley would have a chance to do the job here.  He's a very good teacher, who embodies the type of toughness which is valued here in Philadelphia, and he's charismatic.
I talked to former Seattle Seahawks defensive lineman Raheem Brock last night and he said Bradley has the stuff to be a great head coach.
"He a great story teller, who always has a story for every situation", Brock said.  "He's always happy and he makes the game fun for the players.  He can get you to believe."
"Coach will listen to his players and he let me control the defensive line when I was there, but he will also get in your face and let you know what's happening when it's necessary.  I think he's a very good leader, who could get the job done here."
I've heard numerous people talk about how he's the happy warrior, who makes the game fun.  Bradley has some of those salesman qualities that the college coaches have.  Some of the NFL assistant coaches on the Eagles list don't seem to have the communications skills and charisma it will take to sell their vision here.
Remember the Eagles don't want just a coach, they want somebody who can win over the football fans of the Delaware Valley.
They can't afford another head coach like Reid, who is going to alienate the fan base at his news conferences.  Lurie became so irritated with Reid that he demanded that he change the way he conducted his news conferences.
The post game news conferences and Monday new conferences by the Eagles head coach are very important here in Philadelphia.  The fans take what's said by the head coach as very personal.  They want some answers or at least to feel respected by the coach.
Remember Buddy Ryan never won a playoff game, but it seemed the Eagles fans liked his act better than Reid who took them to five NFC Championship games and one Super Bowl.  I think Bradley could do the sales job that Ryan did, but hopefully he will do better in the post season.