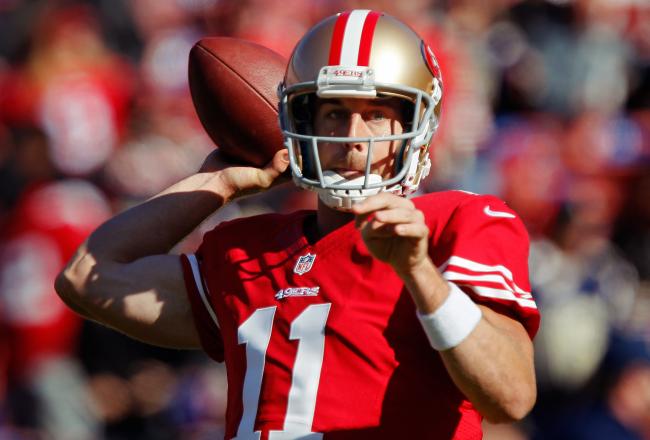 In a surprising revelation, Andy Reid and the Eagles were trying to acquire the services of Alex Smith last year during the off season.  Former Super Bowl winning Baltimore Ravens quarterback, Trent Dilfer, who now works for ESPN, made it known this week in New Orleans.
"There was a courtship last year, to a certain degree," Dilfer told the San Francisco Chronicle during an interview.
Dilfer couldn't get into the details, but he made it clear that Andy Reid wanted to make Smith an Eagle.
"I don't know a whole lot. I just know there was a courtship. It was not even an inside source, you know what I mean? It was just kind of the scuttle in the offseason."
That information could give us an idea what Reid is going to do in Kansas City in their search for a quarterback.  It also lets us know that Reid wasn't as sold on Michael Vick as we were led to believe.
Even though the 49ers came up short at the Super Bowl, Colin Kaepernick seems to have moved into complete possession of the San Francisco starting quarterback position, so Smith will definitely be out their on the market.
This information could in a round about way have an effect upon what Chip Kelly and the Eagles do at the quarterback position.  If Reid and the Chiefs are very aggressive about acquiring Smith it could move Kelly and the Birds into another direction.
Fact of the matter is that we don't know whether Kelly and the Birds have any interest in Smith.  The Birds are expected to make a run at Ravens practice squad quarterback Dennis Dixon, who was a starting quarterback for Kelly at Oregon.