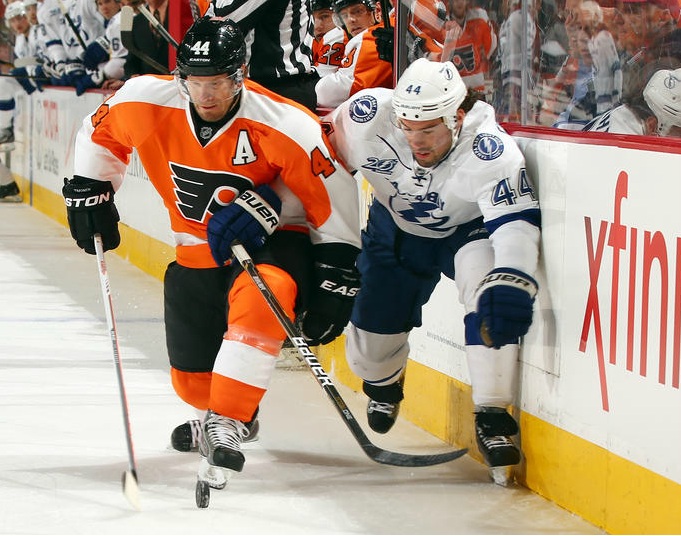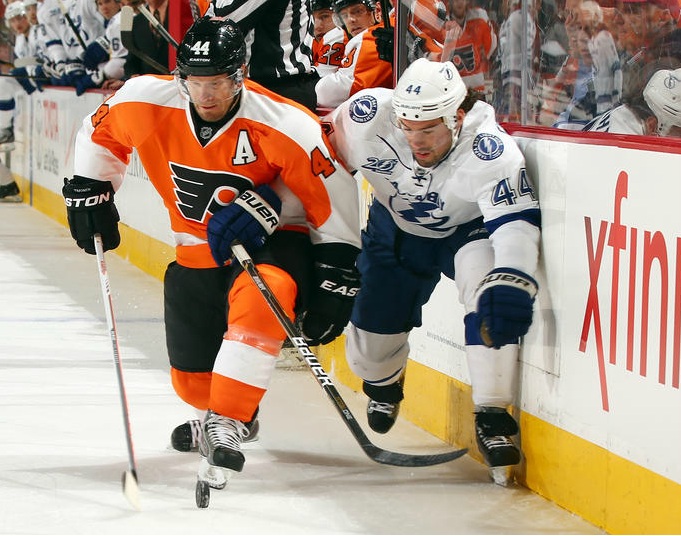 "Eklund" of HockeyBuzz posted this evening that Philadelphia Flyers defenseman Kimmo Timonen would be re-signed to a one-year extension, according to a text from a teammate.
The news was met with derision, and a handful of Flyers beat writers released non-committal statements from general manager Paul Holmgren that denied he had been extended "at this time."
Once enough time passed for the usual naysayers to mock Eklund, Tim Panaccio of CSNPhilly confirmed that, per a "league source," Timonen would in fact be re-signed.
The 37 year-old (and soon to be 38) Finnish defenseman was set to be an unrestricted free agent in July. The Flyers are in need of young, mobile puck-moving defensemen to eventually replace him, but the free agent market is bare in that department.
From a player perspective, a one-year extension is not an issue. In addition to Timonen, the Flyers will still have Luke Schenn, Braydon Coburn, Nicklas Grossmann, Andrej Meszaros, and Bruno Gervais on the books. It's not a slam-dunk defense, but it's a generally competent group.
The issue is the salary.
During the golden age that was the NHL lockout, I noted that a salary cap reduction to $60 million would all but force an early exit for Timonen.
In short, assuming Chris Pronger was placed on LTIR, the Flyers would have enough salary cap space to meet roster needs (bottom six forwards, bottom pairing defensemen and a back-up goalie) without being forced to shed salary. Unless Timonen would be willing to take a substantial paycut, though, there would be no room to re-sign him.
The final collective bargaining agreement figure is not nearly as restrictive as the NHL had initially been requesting, though. That number will be $64.3 million.
As Bill Meltzer of HockeyBuzz pointed out via twitter, "Remember, Timonen is on a $3M actual salary this yr despite $6.33M cap hit." A one-year extension in the $3 million range would be financially sound.
All the reports that subsequently followed that bit of wisdom indicate the extension will actually be in the $6 million range.
It isn't a dealbreaker- the Flyers could fill in the gaps with system players like Eric Wellwood and Scott Laughton and operate with $800K or so before being forced to put Pronger on LTIR.
It just feels like an overpayment because it is an overpayment. I don't think anyone would argue that. It's just a question of whether the organization feels it's even worth letting other teams extend him an offer in July (and in spite of his age, he would most certainly be receiving offers) or whether it's worth it to give him what he wants for one more year as a stop-gap solution to filling the defensive depth.