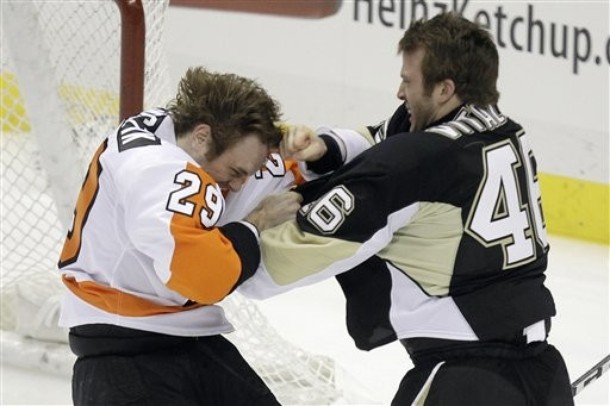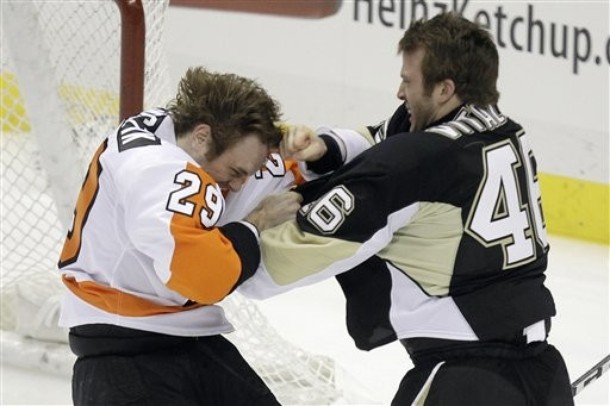 One omission from the Flyers-Maple Leafs game recap is that Sean Couturier was a late scratch for the game. He participated in face-off drills in the morning practice, but was sent back to Philadelphia as the day continued to cope with a bout of the flu.
In his absence, Tom Sestito returned to the line-up. He did not fare that well in his 6:47 of ice time.
According to Diana C. Nearhos of the Post Star, Harry Zolnierczyk has been recalled by the organization while Couturier recuperates. He will join the team in Winnipeg and is likely to play this evening.
Zolnierczyk has tallied 9 goals and 17 points in 46 games this season with the Adirondack Phantoms. He has regularly received top six minutes in the AHL and remains one of the organization's best call-ups.
His last game with the Flyers was the last game of the 2011-12 NHL regular season, where he filled in for Danny Briere against the Pittsburgh Penguins.