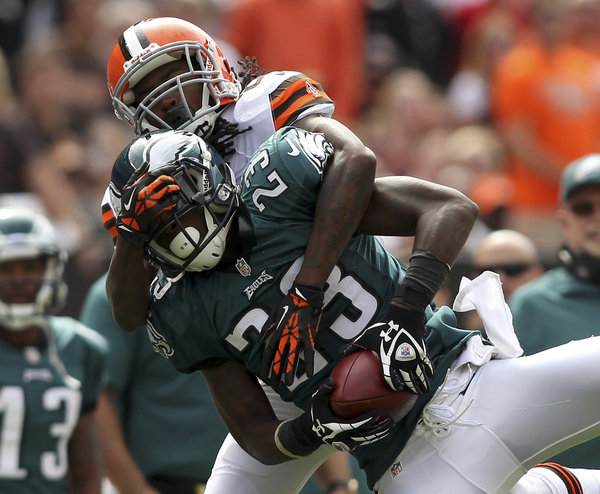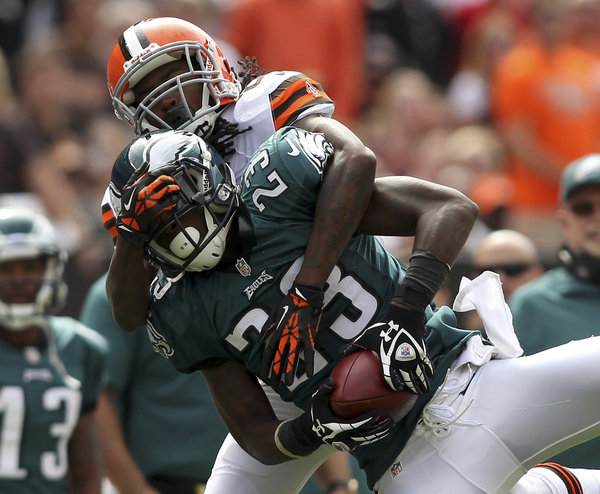 Last summer at Lehigh University, I saw Dominique Rodgers-Cromartie have one of the best training camp of any cornerback I've been around.  He was picking off a couple of passes in each practice.  He was dominating all the Eagles wide receivers and seemed to be headed for a Pro Bowl season.
Unfortunately by the time the season rolled around,  DRC seemed to have lost his interest in focusing on the game, and the wide receivers he was supposed to be covering, not to mention tackling.
Geoff Moesher of Comcast Sportsnet reports that the Eagles have decided not to franchise DRC and I think that was a good decision.  The talented cornerback was consistenly inconsistent throughout the 2012 season.  There were times when he didn't seem to be interested in covering or hitting anybody.
I've made it a point of expressing my belief that he has Hall of Fame talent, but he doesn't push himself, so it will be up to whomever is coaching him to push him.  He seems to go to sleep at times and get caught taking plays off.
When you see his size, catch up speed, quick feet and ability to break on the ball, you wonder how anybody beats him.  Unfortunately, he let's mediocre receivers beat him.
Another team in the league will give him a big contract in the hopes that they can get him to play at the level of his talent.  He'll turn it on long enough to get everybody excited, then he'll shut in down again and go back to being mediocre.