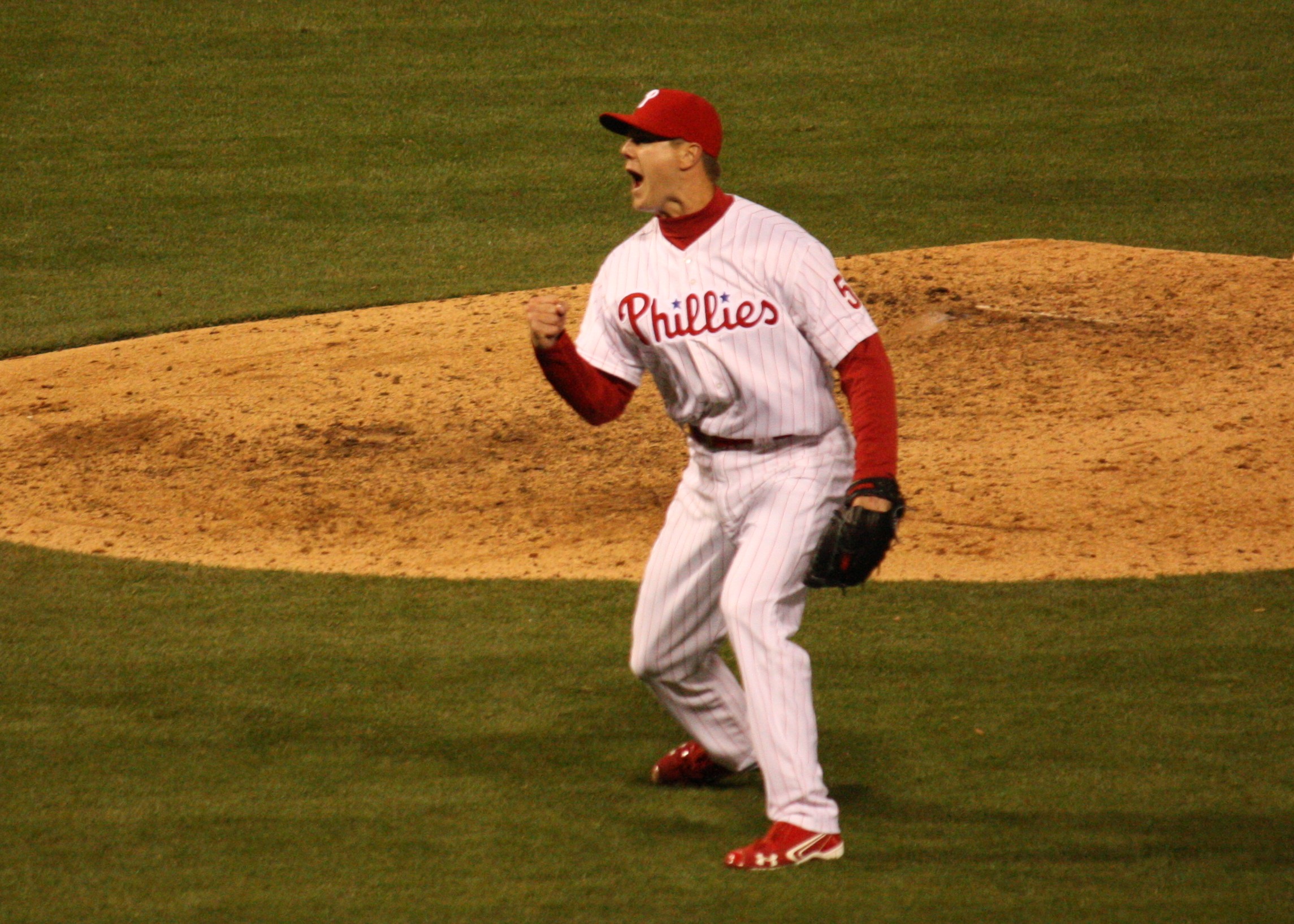 Earlier in the week Phillies closer Jonathan Papelbon made some bold and as he saw them, honest statements to an Allentown sports reporter earlier.  He said there was a lack of leadership in the Phillies clubhouse.
"Since I've been here I haven't seen any leadership," Papelpon told the Allentown Morning Call. "Every good team that I've been a part of has had a good core group of veterans and an influx of a good group of young guys and I think that's a recipe for success," he said. "But at the same time, that doesn't mean we're going to have success. In my opinion, this team has way more to lose than to prove. I think a lot of guys on this team have proved a lot. But I think this year if we don't go out and do what we're capable [of] and supposed to do, then we have a lot more to lose."
There are sacred cows" on the Phillies roster, so his criticism got a lot of attention and the pressure mounted against Papelbon, so he toned down his statements to include himself.
"It was just a clubhouse that didn't have an identity," Papelbon explained. "And a clubhouse that didn't have leadership, I felt like. And that's not to put the blame on any one person or any one coach. That's just the way it was."
"It was an all-around leadership void from A to Z," Papelbon said. "From being a vocal leader to being an off-the-field leader to being an on-the-field leader to everything. You can't just point your finger at what type of leadership was missing. It was the whole part of the equation. Our team identity is formed by that leadership."
"Everybody on this team can be a key figure," he said. "[People are] sitting here trying to pick out one guy, or a guy here, or a guy in the lineup, or a starter, or a closer. That's just not the way it is. It's different. Doc's personality is different than mine. He's going to lead differently than me. Ryan's personality is different. Chase's is different. Everybody takes a certain little part of the equation and makes that equation a success."
"Yeah," Papelbon said. "[Expletive] yeah. I love this clubhouse. I liked this clubhouse when I was in Boston and played against it. I admired what I saw on the field. That was a big reason why I came here."