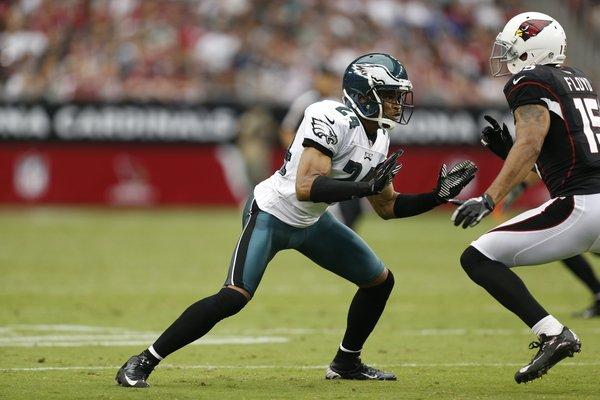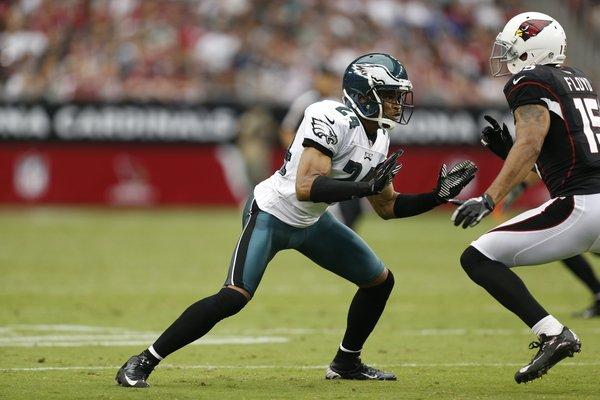 If you are a member of the "Get Rid Of Nnamdi Asomugha" club, you're going to be disappointed at a report by Jeff McLane of Philly.com.  He says the Eagles are talking to Asomugha's agent about negotiating a pay cut so that the cornerback can stay with the ball club.
He's scheduled to make $15.5 million this year as part of a five-year $80 million dollar deal.  They're going into the third year of the deal and there's no way he's performed at a level which would make the Eagles feel that they got the best of the deal.
Asomugha is guaranteed $4 million even if the Bird release him, so the Birds must decide if they want to eat that $4 million dollar sum of money or try to work out a deal when Asomugha takes a paycut but plays for the team again this year.
If it were up to me, I would be saying adios to Asomugha because he doesn't seem to be committed to football.  Normally a veteran like Asomugha who was the most accomplished player in the Eagles secondary, usually takes over as a quasi-assistant coach.  He would make sure everybody was on the same page before each game.
Asomugha seemed to be disinterested in football and more interested in becoming a U.S. Senator one day than becoming a Super Bowl Champion.   He has a heavy schedule of making speeches and appearances on the part of his foundation during the season when he's not playing football.  These off the field matters seem to be his focus.
It's a very dangerous situation with a young ballclub to have the highest-paid and most accomplished player in your secondary setting a bad example for the younger player by not being committed to being the very best player he can be.
The guy who is making the most money becomes a role model for his teammates, where he is a good role model or a bad role model.  I would rather have a less talented player who is passionately committed to being the best he can be than a "going through the motions" kind of guy like Asomugha.
From what I've heard the Eagles don't want to throw that $4 million dollars away and get nothing for it.