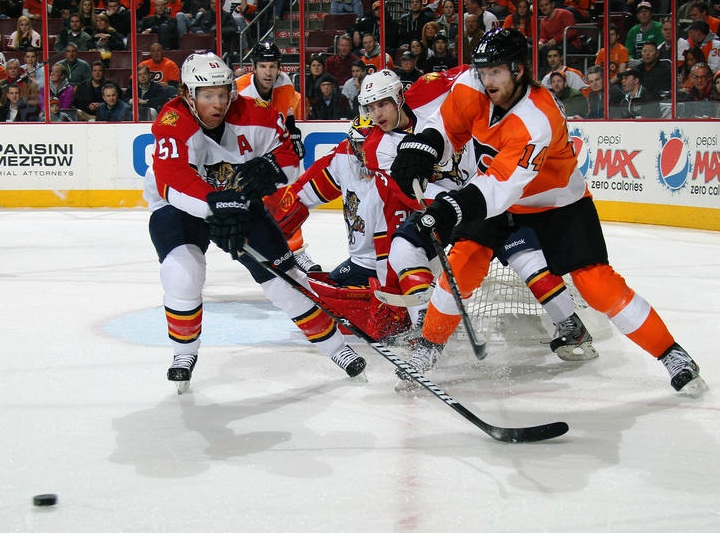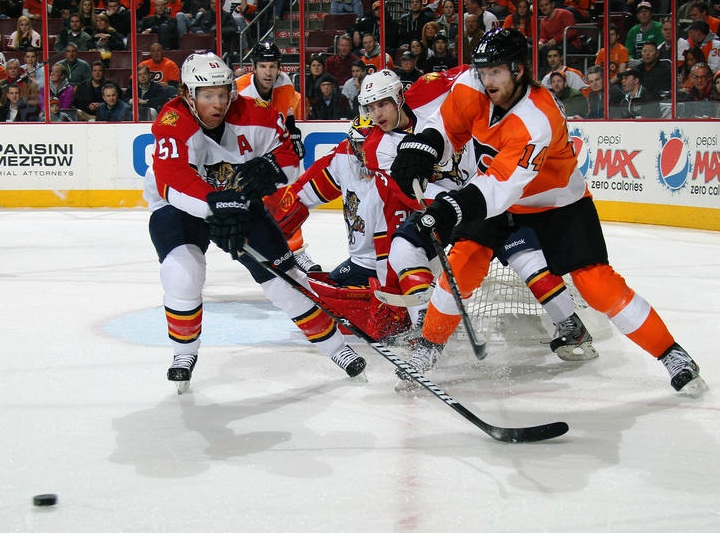 It's easy to overlook deficiencies in a young player's game when the team is still finding ways to win.
Sitting in 9th place in the Eastern Conference with more games played than any other opponent, though, the Philadelphia Flyers are a team that could clearly benefit from more consistency from it's entire roster.
One player whose development has stalled a bit is Sean Couturier. Considering he is just 20 years old, the prior statement seems a bit melodramatic, but this is still the NHL. There are expectations of every player the moment their skate hits the ice, regardless of whether they can legally drink or not.
In recent games, Couturier has bounced down to the fourth line. Having only produced 2 goals and 7 points in 18 games played this season, he is no longer being expected to be a major contributor on the offense.
As the team has scored 20 goals in the last four games, this isn't that big of a concern.
Where Couturier should be expected to be improving is the face-off circle.
Couturier has taken 270 face-offs to date, ranking him 34th in the league. The only Flyer who has taken more face-offs than him is Claude Giroux, who is killing it at a 55% success rate.
Couturier's face-off success rate is a meager 42.2%, though. When reviewing his head-to-head success against just centermen, that success rate falls to 38.9%.
It may seem like a trivial stat, but consider the second goal scored in the season opener against the Pittsburgh Penguins. The Flyers were trailing 1-0 heading into the second period, when the face-off was brought back into the defensive zone. Couturier lost cleanly to Evgeni Malkin, who dished the puck back to James Neal. Neal scored what would eventually by the game winner.
Similarly, the Flyers gave up a third goal on Saturday against the Winnipeg Jets off a loss in the face-off circle. It was Claude Giroux that was beaten by Alex Burmistrov that gave the Jets control in the offensive zone, but the end result was the same.
I don't know what former Flyer Blair Betts is doing these days, but if he ever formally retires, he would be a good player to bring back as a coach to help assist in this department. Even if it's on a very limited basis, Betts took 5,330 face-offs between the 2005-06 NHL season and his final game with the Flyers in 2011. He knows the drill.
There is very little room for practice in this condensed schedule, so expecting Couturier to dramatically improve over the remaining 28 games is asking a lot.
Any improvements that can be made in this area, however small and largely unnoticed they may be, would greatly improve the chances of success for this hockey club.