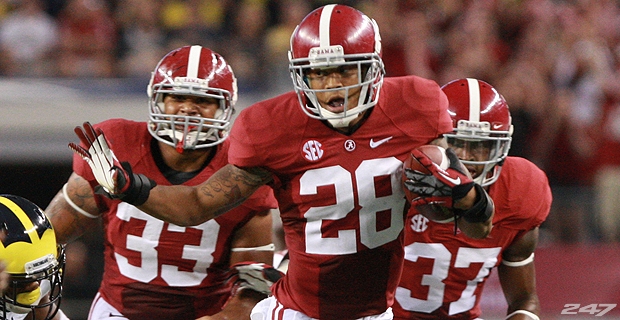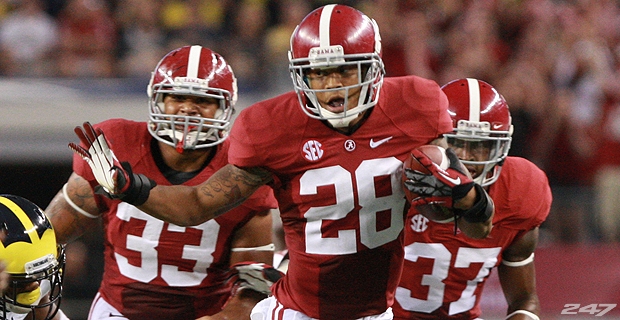 Any questions about the speed of the top rated cornerback in the upcoming draft Alabama's Dee Milliner have been erased this morning as he ran a 4.31 in the forty-yard dash.  He showed his toughness by putting off shoulder surgery in order to participate in this week's NFL Combine.
Milliner is an all-around corner, who is a good tackler and he stands 6.1″ and weighs about 200 pounds.
He came back and ran a 4.37 in his second attempt at the forty-yard dash.
LSU's Tyrann Matthieu did a great job in the drills and showed off his superior ball skills by going up and grabbing the ball at the highest point.
Here are the top 40 times in this year's defensive back class.
Alabama's Dee Milliner ran a 4.31.
UConn's Dwayne Gratz ran a 4.35.
Miami's Brandon McGee ran a 4.38.
North Carlina State's David Amerson ran a 4.38.
Terry Hawthorne ran a 4.40.
Robert Alford ran a 4.41.
LSU's Tyrann Matthieu ran a 4.43.
Johnny Adams ran a 4.45.
Mike Edwards ran a 4.47.
Sanders Comming ran a 4.48.