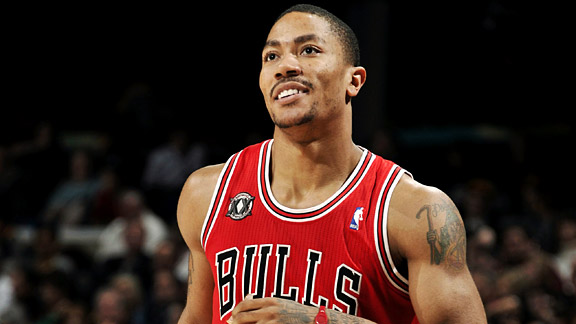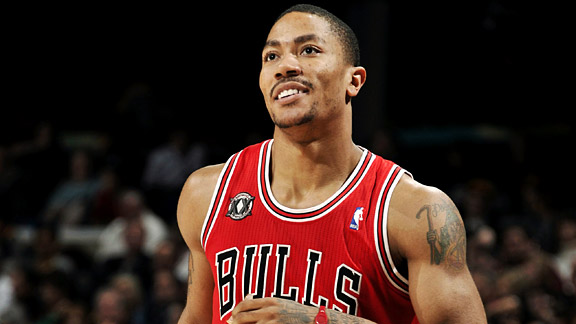 With barely a whimper, the NBA's trade deadline has come and gone. With most all teams content to stand pat and wait and see what impact returning pieces (Danny Granger), late-blooming seasons (Los Angeles, Dallas, Brooklyn), and the financial constraints of the CBA's now imposing luxury tax will have, the biggest waves resulting from the trade deadline stem from what wasn't done in Chicago, and lingering questions concerning a return that may never come, at least not this season.
While it's ill-advised in most contexts to take the opinion of a professional athlete's family member too seriously, Derrick Rose's brother, Reggie's comments criticizing the Bulls' lack of action on deadline day were as puzzling as they were concerning. Reggie has since emphasized that he spoke on his own behalf and not his brother's and Derrick has, not surprisingly, distanced himself from the situation. As unfounded as Reggie's comments were it does provide an interesting backdrop for the state of the Bulls' franchise this season, and Derrick Rose's potential impact on the team going forward.
It nearly goes without saying, Rose's health must come first. The Bulls have a long term investment in Rose and vice versa, in a way. Rushing back is not an option and writing a paragraph about the long-term upside of sacrificing a season would waste your time. However, theoretically, if Rose were to come back healthy and work off the rust in time for a playoff run, could the Bulls contend?
Head coach Tom Thibodeau's hard-nosed, defensive minding outlook on the pro game, combined with All-Star caliber seasons from Rose's right and left hand men, Luol Deng and Joakim Noah, have kept the Chicago Bulls in the middle of the pack of an Eastern Conference not nearly as inferior as it was even a couple of years ago. The Bulls certainly lament letting big-man, Omer Asik, slip away who, with increased minutes with the running Rockets, has truly blossomed into an exceptional center. Other than that, the Bulls have more or less filled the voids left behind by Brewer, Watson, and even Lucas. Nate Robinson, while still guilty of poor shots and decisions, as well as being the king of garbage time, has proven his glass is half full in Chicago and been a nice spark for the squad overall. The time share at the two between Marco Belinelli and Rip Hamilton (a contract the Bulls would have liked to have unloaded, it seems), has done been nothing to write home about, but also nothing to complain about either. Bear in mind that should Rose return, Kirk Hinrich should/could conceivably move over to shooting guard and fill in whatever overblown voids Chicago's back court has.
There's no question that Carlos Boozer has not lived up to expectations in Chicago. To call him a bust is a bit hasty, though. It's not like he has a great point guard like Rose this season and Deron Williams in Utah to get him the ball in his spots. Boozer spent last year's shortened season out of shape and basically clinging to straws. This season, without Rose on the floor his rebounds and points per game are up (albeit nearly negligibly, but up nonetheless) and he's strung together some consistent stretches. Rose's return would allow the team to take stock and see whether amnestying Boozer and running with their new investment, Taj Gibson, at the power forward would be best.
All of this is well and good, but could they contend?
LeBron James is playing at a vetigo-inducing level right now and their lack of size and depth no longer seems that concerning. Indiana is playing well and with a chip on their shoulder. The Pacers arguably look like the hungriest team in the East. Brooklyn hitting their stride is dangerous, but a stretch, and the Knicks are straight up not as good as their record. As much of a cop out as this answer is, the playoffs will come down to matchups and momentum. After a deadline day where, with all due respect, J.J. Redick was the premier player on the move, the Bulls, with a healthy Rose, seem as poised for a title run as last year, when they were the number one seed before that fateful drive in the waning moments of a first round win. This Bulls team has proven to be a scrappy bunch without Rose and previous side notes, Luol Deng and Joakim Noah, have truly come into their own. Whenever Rose does return, those players will be ready and the Bulls will likely be more intimidating than ever.