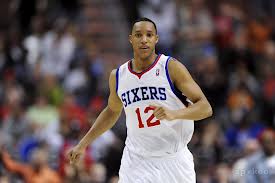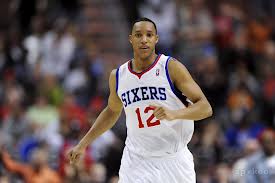 The Philadelphia 76ers snapped their seven-game losing streak on  Saturday night, defeating the Golden State Warriors at the Wells Fargo Center.
The Sixers came out of the gates with the sloppy, unfocused play that they've shown for the majority of the season. The team committed eight turnovers and allowed Golden State to put up 31 in the first quarter alone. It seemed early on that they would not be able to keep up with the numerous weapons of the Warriors' offense.
However, the team showed some legitimate heart and hustle tonight. After the poor showing in their first quarter, the Sixers fought back, outscoring the Warriors 62-50 in the second and third quarters. It made for an exciting finish in the fourth quarter, the most entertaining Sixers game in some time.
Collectively, this looked like a different Sixer team tonight. Guys were playing with confidence, and active on defense. They made some smart plays, and rose to match the level of play that Golden State was playing with.
Evan Turner is a guy that can have a strong positive impact on this team when he plays with confidence. He scored 22 points and gathered 10 rebounds, and just missed the triple-double with nine assists. He was involved on a number of big plays during the team's run in the second and third quarters. It's a shame that Turner can't be counted on to play that way regularly.
Jrue Holiday played a solid game as well, finishing the night with a well-rounded stat sheet. Holiday led the team with 27 points, handed out seven assists, and collected five rebounds. It's much easier for him to have success when the guys around him play better.
Spencer Hawes returned to form with a brutal 0-9 performance.
Royal Ivey gave the team a serious spark from the two-guard position tonight. Ivey got the start for the injured and ineffective Nick Young, and put up 17 points including four three-point shots. Obviously this performance isn't anything to get too excited about…we know what Ivey is at this point, but it was nice to see a player take advantage of his opportunity for more playing time. Given how poorly Young has been as of late, I wouldn't mind seeing Ivey hold on to the job for the time being.
Thaddeus Young was brilliant. The undersized power forward scored 14 points, but played one of his strongest defensive games of the year, pulling down 16 rebounds to go with two steals and a block.
Another guy that stepped up tonight was former Warrior Dorell Wright. Wright got a chance to perform against his old team, and scored 13 points off of the bench to go with seven rebounds.