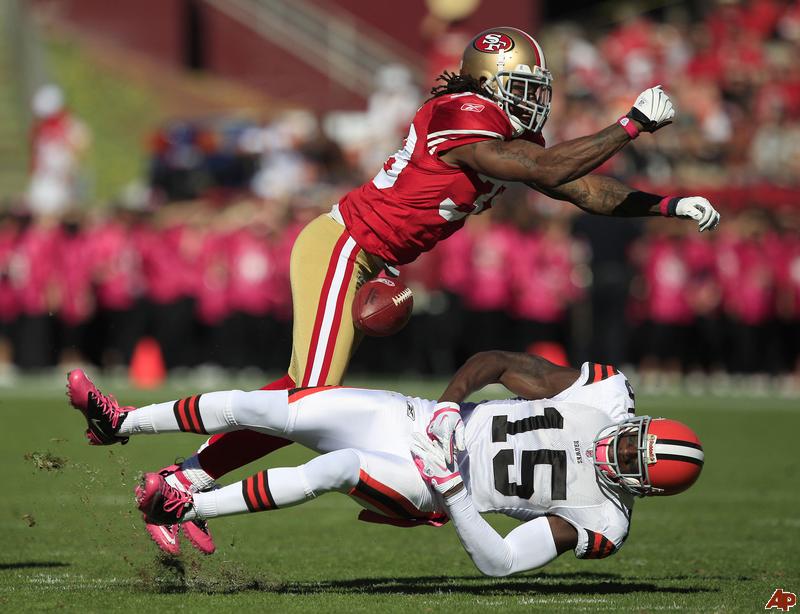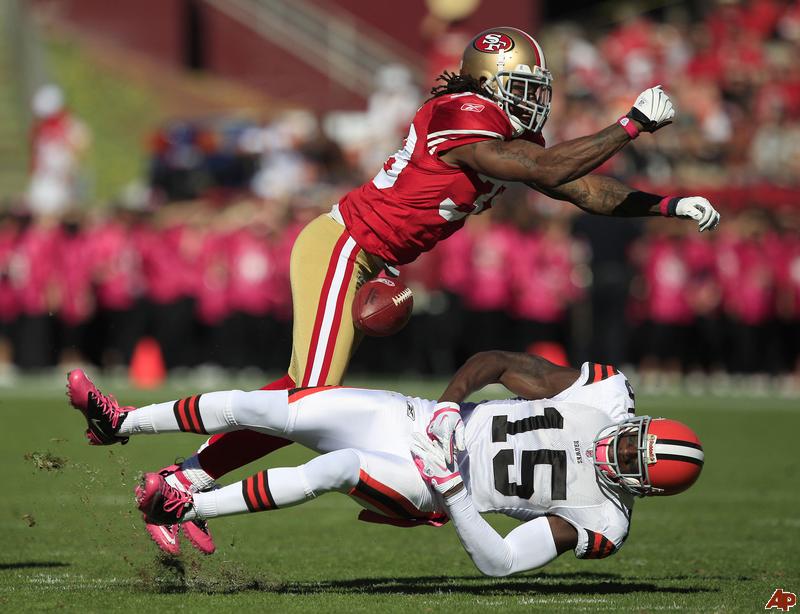 The Eagles have some serious needs at the safety position and they're likely to try to address them in free agency.  Howie Roseman has admitted that the Eagles have trouble drafting safeties and have made mistakes in drafting players at the position.
"To me, that's the hardest position to evaluate in college football is safeties," Roseman told Phillymag.com/Eagles. "The guys that used to be the most explosive athletes and were playing in the back end, they're going to play corner because they feel like maybe at corner, they can play 10 years. You look at the franchise tag numbers, the corner position is higher than the safety position. That is going to be the constant struggle. When you talk to people around the league, it's hard to find safeties."
The difficulty drafting safeties is another reason the Birds are likely to make a move or two at the position in free agency.
There are quite a few accomplished safeties in this year's crop of free agents.
Dashon Goldson, San Francisco 49ers  – 6'2″ – 200 – 28 years old – Goldson is an outstanding safety, who punishes receivers and ball carriers who get in his path.  His presence causes drops and mistakes by offensive players in both the run and pass game.  The young man is also good at getting his hands on the football. He's probably the best safety on the market and he would bring a level of excellence to the Birds secondary, but he wants $8 million a year.
Laron Landry, New York Jets – 28 years old – Landry is a big-time hitter, who will pound with tremendous speed.  He isn't the best one-on-one pass coverage guy, but is a outstanding blitzer and he likes to play up in the box.  The Pro Bowl safety ruptured his Achilles tendon a couple of years ago.
Ed Reed, Baltimore Ravens – 5'11", 205 – 34 years old – Reed is a future Hall of Famer, who is still probably the best ball hawk in the game.  Nobody in the game today can pick a quarterback's pocket and keep him guessing like Reed.  He has a few years left, but he doesn't fit the Eagles situation.
Charles Woodson, Green Bay Packers – 6'0″, 207 – 36 years old – Woodson is a future Hall of Famer, who has a season or two left in him.  He is still a big play guy, who has great instincts and he can still cover and tackle, but he doesn't fit the Eagles situation.
William Moore, Atlanta Falcons – 6'0″, 221 – 27 years old – Moore is a quality safety, who you can win with.  He's got pass coverage skills and he can play the run.  He's not amongst the very best safeties in the league, but he would be a major improvement for the Birds.   The Falcons aren't likely to let him get away.
Glover Quin, Houston Texans – 6'0″, 207 – 27 years old – Quin is a corner who converted to safety.  As you would expect he excels in man-to-man coverage, but has room to grow in other areas of his game.  He's ascending player, who does a good job of coming up and supporting in run defense, but has room to improve.  He has the speed and instincts to make plays all over the field and will likely get better with time.  I could see the Birds targeting him.  He's young and ascending player, whose cover skills increase his value.
Kenny Phillips, New York Giants – 6'2″, 217 – 26 years old – Phillips is a talented safety, who has the ability to make big plays in the passing game and come up and pound ball carriers in the running game, but he's recovering from a knee injury which makes him a question mark.  The young safety will have to prove he has fully recovered before he can get a big payday.
Chris Clemons, Miami Dolphins – 6'1″, 210 – 27 years old – Clemons has shown he can do everything you need from a safety.  His strongest asset is his open field tackling.  He is solid versus both the run and the pass. The young fella has started about 30 to 35 games, so he has room to grow as a player.   Quin is a young ascending player and I could see the Birds targeting him.