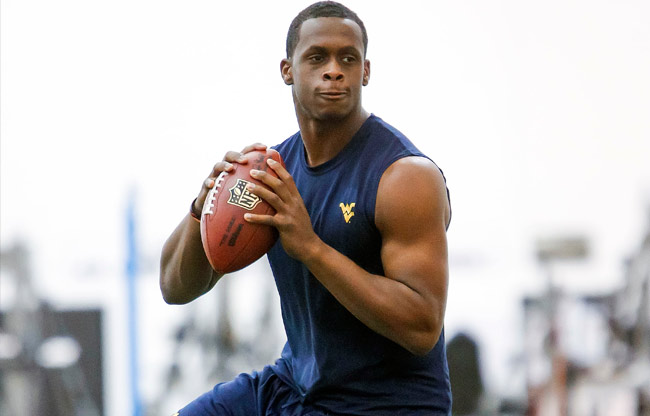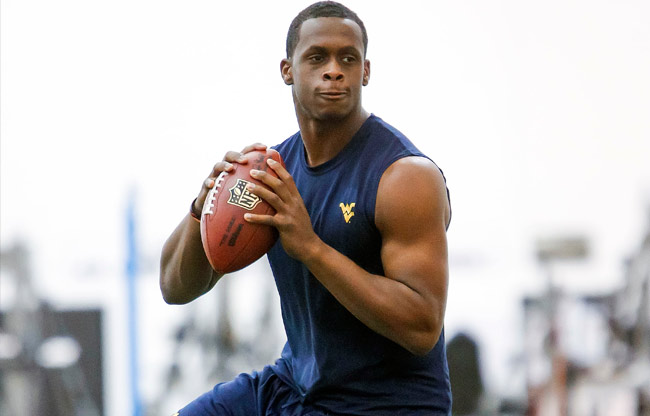 I know Eagles fans don't want to hear this, but it's starting to look like West Virginia quarterback Geno Smith is going to get Andy Reid and the Kansas City Chiefs additional draft picks in this year's selection process.  Mike Florio of ProFootballTalk.com has already predicted that Geno Smith will go number one and the Chiefs will get a lot for trading down.
A bevy of draft experts are starting to project him as a top five pick rather than being a top ten choice.  His NFL Combine workout and his Pro Day workout along with the desperation of so many teams to find a "franchise quarterback" have probably set the wheels in motion to move him up to the top of the draft.
I think it will work out for the Chiefs as if they got San Francisco quarterback Alex Smith for nothing because they're going to get some nice offers from teams who want to move up and get Geno Smith in the first slot.  Reid and the Chiefs will get back just as much for letting a team move up and draft Geno as they gave up to the 49ers for acquiring Alex Smith.
Let me make it clear that I'm not vouching for Geno Smith because I don't know enough about him.  I do love the way he throws the football and I've seen him show his speed when taking off on scrambles.  Still I don't know if he's a sure thing, but it won't matter to the teams who want to move up and get the top quarterback in the draft.