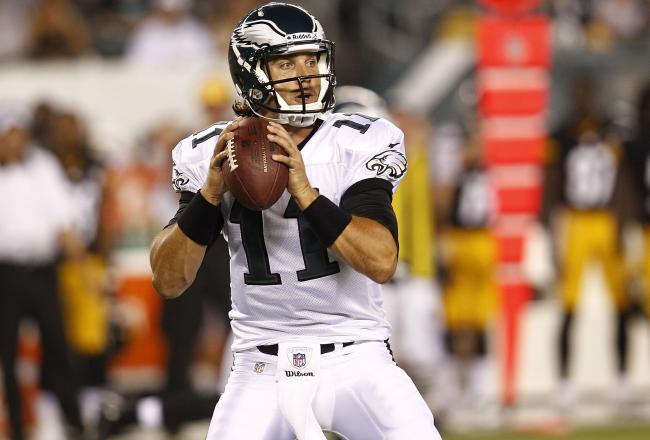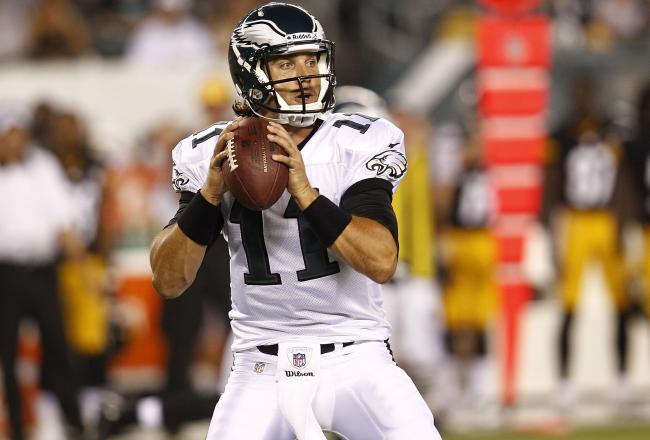 It wasn't a surprise to anyone today, when the news came out that the Birds had released veteran quarterback Trent Edwards.  The veteran signal caller had beaten out younger Eagles backup quarterback Mike Kafka a year ago with some outstanding play in a couple of preseason games.
Then head coach Andy Reid decided to keep Kafka on the roster over the younger signal caller.  Of course well know that Reid isn't here any longer and we all knew it was going to mean trouble for Edwards.
In the 2012 season, Edwards served as a valuable sounding board and mentor for rookie quarterback Nick Foles, but he clearly isn't Chip Kelly's type of quarterback.  Edwards isn't very mobile.  He's a west coast offense type of quarterback, who doesn't have a strong arm, but has a high football acumen and the ability to get the ball out of his hands to the open receiver.
Edwards played most of his career in Buffalo and will probably have a difficult time catching on with another team.