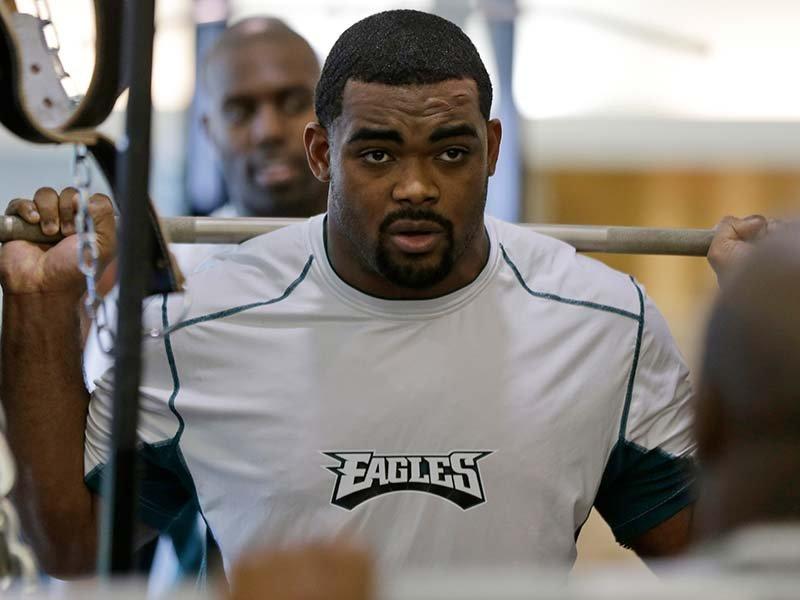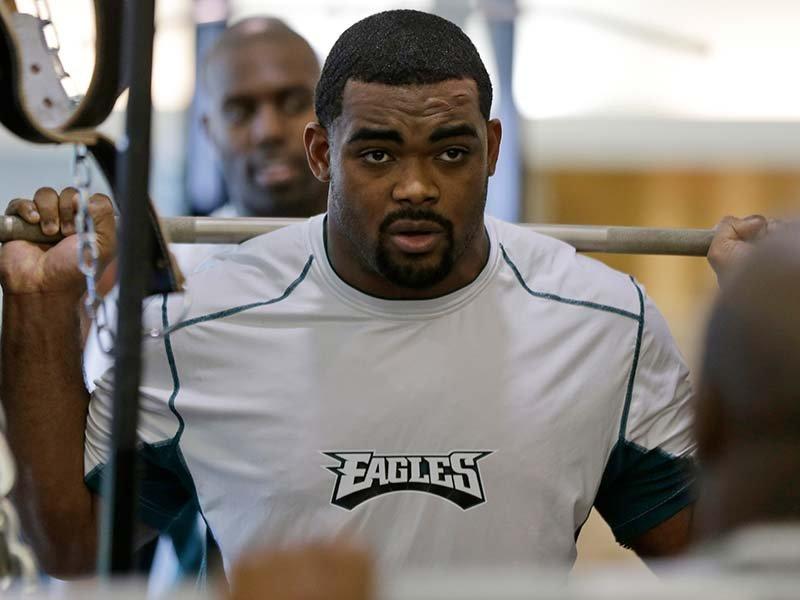 Eagles head coach Chip Kelly and his defensive coordinator Billy Davis had said they wanted to get defensive players, who were versatile, so they could keep offenses guessing about what Yesterday, Chip Kelly gave a quick clinic to the media on NFL defenses.  First he blew up the thinking that some teams play solely a 3-4 or a 4-3.
"There are no purists. No one runs a 3‑4 defense every single down. No one runs a 4-3 every single down. People have elements of both in there. It's the same thing offensively."
This is why teams love to have defensive players who are versatile.  Most of the time a guy who can both rush the passer and cover the tight ends or running backs is more valuable than a player who can only do one.  You can keep the offense guessing a lot more if you have a lot of versatile players.
Right Kelly and his defensive staff are getting his players on tape, so they can see who can do what.  Like every other defensive coordinator I've ever known, Eagles defensive coordinator Billy Davis will be designing schemes which utilize the skills of these players.
"So our job is to identify what are the strengths of our players on our roster and play to those strengths. It's still way too early to tell. But there are obviously advantages to both of those."
What the Birds do defensively will depend on what their players do well and what they need in a particular situation in the game.
"No. 1, it hinges on the players that we have," Kelly said. "Then No. 2, it hinges on the situation of the game.
It will be the job of Davis to develop a game plan for each game to take away the strengths of the opposing offense.
"In nickel, you may be in a four‑down [lineman] operation, but who are you playing? A team that throws the ball a lot. So we're going to be a more four-down this week. So 65 percent of our snaps will be four-down defense.
"Other teams are going to be a little bit more three‑down. But if you're going to play three‑down, you better make sure you got a nose that can two‑gap and defensive end that can two‑gap and those things, because if you don't have them, it doesn't matter how you deploy yourself defensively, you're not going to be able to hold up. That statement makes me doubt the Eagles will be playing pure 3-4 defense when the season starts because they don't have the personnel for it.
I see 2012 as a year in which Davis will need to tweak his alignments and coverages to allow the Birds to get the most out of their talents.  "[We are] trying to see if Brandon is a guy that can drop and play good in coverage. Or is he more of a natural defensive end?
"That is more of what this process for us is about. Finally getting the chance to identify our talent on the defensive side of the ball and then put them in positions to make plays.
"If we really feel that Brandon can, then that's another weapon that Billy has to use in terms of what he can use defensively. But if we don't think Brandon's a great drop guy, then shame on us if we're making him do that."
I personally can't see Graham staying with a quick running back.  Maybe he will prove me wrong, but if I were the opposing quarterback and saw Graham trying to cover a little fast running back, I would get the ball to the running back immediately.