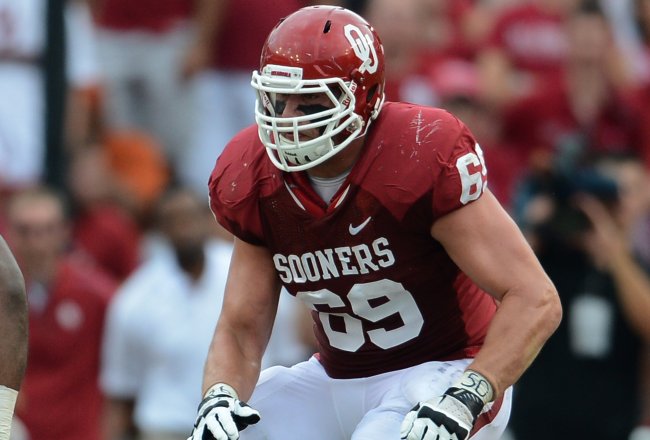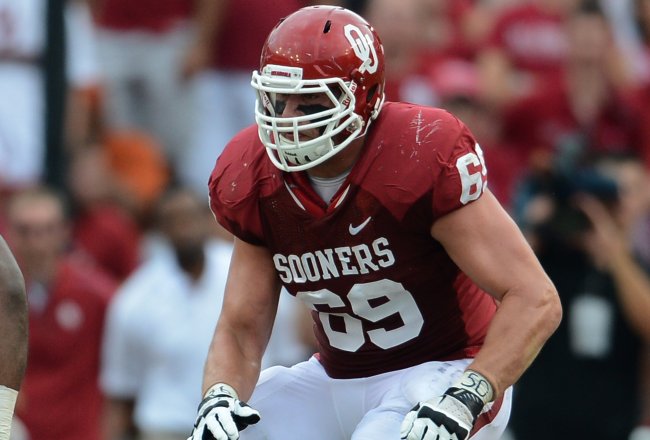 What are the Eagles going to do at number four?  Will they pick one of the offensive tackles, who are expected to be excellent NFL blockers?   Luke Joeckel and Eric Fisher are up near the top of everybody's board and Lane Johnson has been moving up the draft boards steadily since the NFL Combine.
Each of these guys are expected to anchor somebody's offensive line for a decade or more.  Joeckel blocks like he's conducting a clinic on the pass rusher.  Fisher has great technique, quickness and size, plus he has a mean streak.  As teams step back and look at the phenomenal athlete Johnson is, they realize that he might have the biggest the upside of all three.  They could all be gone by pick number four, five, six or seven.
Might they grab former Oregon Duck linebacker phenom, Dion Jordan, who played for Chip Kelly and is expected to develop into an outstanding pass rusher and playmaker?   Jordan would allow the Eagles to move nearly acquired Connor Barwin to the tight end side.  Barwin is a good matchup for tight ends with his size and speed, but would also be a pass rusher.  Jordan would be one of the team's top pass rushers with amazing size and speed.  Scouts see Jordan growing into a beast of a pass rusher similar to San Francisco's Aldon Smith.
I think Jordan is going to be hard for Gus Bradley and the Jaguars to pass up.  I remember Bradley talking about that Leo position.  Jordan is exactly what the doctor ordered, a pass rusher with freakish speed and size, who has the versatility to drop into pass coverage.
Will they shock everybody by grabbing West Virginia quarterback, Geno Smith because they believe he will be a franchise quarterback?  Smith has been falling.  His stock has been plummeting so fast, there's talk that he might not go in the first round.  Personally, I think he will benefit from getting drafted later by a team that will allow him to sit and learn for awhile.  Sitting behind a great quarterback on a good team wouldn't be a bad thing for him.
I could see the Birds trading down in this draft.  They need additional picks as they try to rebuild this football team. Chip Kelly and Howie Roseman made it clear that this a deep draft.  An extra second, third, or fourth round pick could go a long way towards making this team fit for the playoffs again. Kelly also said he didn't see this draft as a signature draft for their ballclub.  He said he wanted to build this team over a series of drafts.
To me that meant the Birds don't have their eyes on one specific player.  I think they see numerous players who could help them.  They want to make sure to not reach for anybody in a move of desperation.  I could see them trading back to seven, eight, nine or ten and trying to get an additional second, third, or fourth round pick.
The Eagles won't to draft a quarterback in this draft, but I think the guy they would like to grab is E.J. Manuel. They'll have to move back up into the first round in order to get him and that additional pick from a trade down will probably allow them to do it.
If Manuel is gone before they can move up to get him, then they could grab a safety, nose tackle, additional pass rusher or versatile interior offensive lineman to.